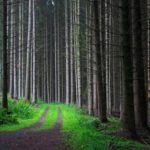 In the past few years, I've become acutely aware that we all have PTSD, whether it's a big Trauma or a little trauma, a big Stress or a little stress. According to the American Psychiatric Association, "Posttraumatic Stress Disorder (PTSD) is a psychiatric disorder that can occur in people who have experienced or witnessed a traumatic event such as a natural disaster, a serious accident, a terrorist act, war/combat, rape or other violent personal assault."
But it's not just the above scenarios that cause trauma. PTSD is a favorite collective buzz-phrase these days, as many of us refer to having PTSD when we experience some kind of stressful event in our lives. Stress is way too common now, as our personal predicaments, national atrocities, and planetary dilemmas keep increasing. We are truly in a Dark Night of the Soul as a planet. I recently spent some time again with spiritual teacher and author Andrew Harvey, who I first heard speak of our planetary crisis in a deeply meaningful way. He reminds us to navigate these times with both a spiritual connection and a choice to take action: the Sacred Activist. Otherwise, there is no meaning to our suffering, and despair is one of the shadow emotions that can creep into our lives. I have some suggestions for taking spiritual action, and as with the link above to an 8-minute video on Andrew and Sacred Activism, I will provide links to a few resources and some inspiration as we go along.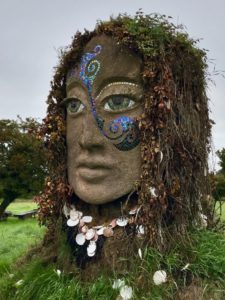 Our personal traumas can include death and suicide…are you like me and hear about someone close to you or within a few degrees of separation leaving the planet, on an almost daily basis? I am not referring to the mainstream news, which tends to highlight death and violence and can cause trauma in and of itself. I am referring to people we know or that are connected to those we know.  Another form of personal trauma can be an interaction, ordeal or attack, with or from a group, a corporation, or an individual that went badly, resulting in verbal abuse, scapegoating, expulsion, or a legal situation; a divorce or separation; loss of a job, income or living situation; an illness, hospitalization, or accident (it doesn't have to be "bad" by other people's standards, but it can still cause trauma, pain, and loss for you); others close to you experiencing any of the above; caretaking an ill or dying loved one; a job that creates so much stress and tension it's difficult to function; and memories of past traumatic events that are surfacing and have been unprocessed. I am constantly amazed at the unimaginable stories I hear on a daily basis. Witnessing trauma also qualifies. My personal sorrow is the way we treat animals, and if you read about or witness the abuse of an animal, like me, it might stay with you as trauma. If you do Facebook, watch TV or the news, you can be sure that you are adding more stress to your already stressful life unless you are very discriminating or are more tolerant of violence than I am.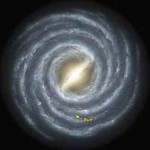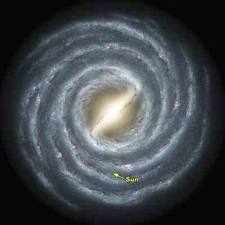 Many people are functioning on the surface of things, fearful that the next shoe will drop and anxious about the future as if they will not be able to get through whatever surfaces. Barbara Hand Clow, a spiritual teacher, author, and astrologer, wrote a book in 2000 called Catastrophobia: The Truth Behind Earth Changes in the Coming Age of Light. She believes that as a species we carry the memory of a time 11,500 years ago when the earth experienced a great cataclysm, also called the Great Flood in Christianity, but recorded in various ways by many cultures. This memory gets played upon by the Global Elite to evoke fears about our future and future disasters. Of course, there are many reasons to believe that humanity and nature are in grave danger these days, and I will cover this in greater depth in my Collective Death Wish blog, Part 2. 2020 is upon us, named the Turning Point by Daniel Giamario, creator of Shamanic Astrology, also called the Giamario Approach. In addition to the agendas of the power brokers on planet earth, we very well may be carrying an ancient trauma within us that has not been fully processed.
My own story of PTSD this year started with the sudden death of my precious 10-year old girl-dog, Ena. But it was the getting up in the middle of the night to drive an hour to the Asheville emergency clinic and have to leave her there that haunted me nightly, and the "what ifs", and "I should haves" that I ruminated about for 6 months afterward. I spent many nights waking up at the exact time I made the decision to take her in, and not being able to go back to sleep easily. Sleep disorders are common for many these days. I imagine that they will increase in collective humanity until we can find better ways to fully process our traumas, and come home to ourselves. The Medical Medium Anthony William says that we can lose parts of our heart, our spirit or our soul and that healing any of these aspects of ourselves takes acceptance and time.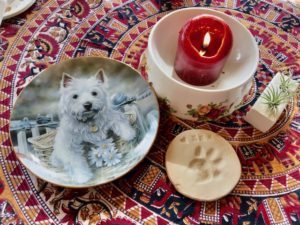 A month or so after Ena left, I had an experience with a neighbor and his son, who have a collection of beautiful German Shepherds that are confined in a small space. I hear them regularly and am always sending out healing light to them. There seems to always be one who cries out, and upon asking the young man who owns them, I learned, "they get a little aggressive at feeding time". I brought them a bag of treats once and asked him to consider re-homing the one who gets beat up, but that was an affront to his ego and I received a negative response. After that, I either called on the phone when I had a concern or emailed the roofing company where the dogs live. One night after hearing one of the dogs crying for a straight 24-hour period, I emailed and asked them to please help this dog to feel better. A day or so later I heard one gunshot, and never heard that dog cry again. We live in the heart of the Smoky Mountains, and as beautiful and safe as my life is, there are those around us with values that are not mine, and who live very differently. As much as it broke my heart, I chose to process this with the belief that this dog was obviously unloved and is now in a better place. I asked the Goddess to bring her/him a next incarnation that was loving and kind. It took a while, but because of my spiritual connection, I was able to let it go.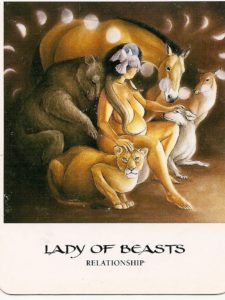 I am one who cannot watch violence on TV. I have been this way since I was a child. I could not watch the old 50's cowboy and Indian movies, and as an adult, I have turned off or walked out of many films. I do not understand why we are subject to so much violence except as a way to condition us to tolerate it. In my case, I love the Outlander series; the characters, the story, Scotland (I am 49% Scotch-Irish and have had many lifetimes there), but the violence gets to me. I have gotten through all 4 seasons while I pace around my round house trying to avoid the violence as much as possible, so I can get back to the story! My own assessment is that I have experienced lots of past life violence. I had an early past-life recall of being a female spy from the North in the Civil war. I was shot and had the memory of it bleed through my dreams for years. My present lifetime has not been violent, so it demonstrates to me that we can bring these traumas with us. We can also bring trauma through our lineage, our parents, grandparents and beyond. I have worked with many clients who have unexplained trauma, and when we work together, it is amazing how other lifetimes and our ancestors' experiences can come through. I have learned through the years that any story is possible, and all stories are valuable and healing. We can choose to open to the very real possibility that we can heal our past, our present, and heal heart, soul, and spirit.
One of the ways I cope with my stress is that I have a wonderful leaderless women's group I meet with on a regular basis. We listen, receive and support all of what each other is experiencing in our individual lives without judgment and mostly without feedback. You might do the same: find a place you can share on a regular basis, and if there is none, create your own group. It may take some time, but I bet you can find a handful of like-minded souls who would love the same kind of support. My partner Joe has the same thing: a small men's group where support, mutual trust, and confidentiality is cultivated, honored and respected.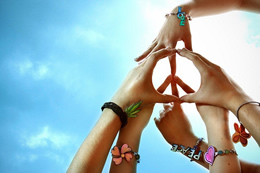 The axiom that God-dess only gives us what we can handle is really being tested now. We are in need of support and coping strategies to hold ourselves and to hold each other up. I am reminded of a Jenny Bird song that I have used in many of my circles called We Hold Up Each Other. She says "..there are spaces of exuberance, moments of reprieve until another tragedy cracks us open and we grieve. How do we stay emblazoned, tenaciously endure? We hold up each other."
Here's a suggestion: Look back on your 2019, and simply recognize the stressors you have experienced. List them. Perhaps you might categorize some of them as PTSD because they have felt diminishing in some way as if you have lost something. Perhaps your heart was broken or it closed down, and you lost some of your heart. Perhaps your life-force and inspiration were a bit extinguished and you lost some of your spirit, or perhaps you chose not to fully be present in your life, you want to leave, and you lost some of your soul. I encourage you to resist the notions that you are being negative, making things up, feeling sorry for yourself, that your situation is not that bad or others have it worse than you, you have no reason to complain, etc. This is just our cultural conditioning that tells us to minimize and repress our pain, keep a brave face, a stiff upper lip, and by all means don't cry or show your vulnerability. Once you have listed everything that has happened in your life this year, sit down with a good friend and tell them your story. You may find it healing and rejuvenating to admit to another how much you have been through. Be sure and admit to them and yourself that you are brave, still standing and that you deserve good things. Find some ways to give yourself some nurturing, self-care and celebrate yourself!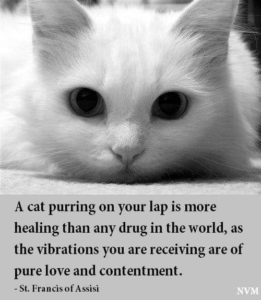 If you desire some expertise in working through a trauma, or a series of them in your life, consider my personal intensives.  I schedule several of them a year, in my home, when I am not traveling or participating in another project. And, if you want more inspiration and resources for working with stress, listen to my recent 40-minute interview on The Power of Inner Connection Summit called Ceremony and the Sacred.