Full Moon Sanctuary
Anyaa T McAndrew, Director
phone: 828-788-0773
Bio
Anyaa McAndrew, a seasoned psychotherapist, ordained high priestess, and teacher, resides in the Smoky Mountains of Western North Carolina. Her early work was expressed through the lens of 2nd wave feminism integrated with transpersonal psychology and spirituality in the Midwest. For the past 17 years, Anyaa has facilitated several versions of The Shamanic Priestess Process,  and the Shamanic Magdalene Mysteries around the US, Canada, and Costa Rica integrating a lifetime of therapeutic work with women. Anyaa is also a Master Shamanic Astrologer and is trained in several schools of couples therapy. She had a private psychotherapy practice in Atlanta for 14 years before moving to Western North Carolina. She shepherds a non-denominational church called Full Moon Sanctuary which is mostly funded by her work. She offers spiritually focused International Journeys and on-line circle experiences with the option of ministerial ordination (once requirements are met) for those who are seeking to expand or begin their own spiritual service in the world. She is a contributor to the audio CD Priestess Within: Your Direct Divine Connection. She speaks and is interviewed extensively for her work in women's empowerment.  She has written several articles which can be accessed through this website www.goddessontheloose.com. With 45 years of experience in the sacred work of emotional and spiritual healing, Anyaa creates a safe space for transformation.                                                                                                                                                                                                                
Transpersonal-Shamanic Psychotherapy
Services Offered:
Transpersonal-Shamanic Psychotherapy
Shamanic AstrologyTM
The Enneagram
Flower Essence Therapy
Personal & Couples Intensives
Shamanic Priestess Process Circles around the U.S.

Retreats around the world with well-know co-facilitators
for Coming Events click here
My psychotherapy is based on Transpersonal Psychology, which assumes we are more than a personality, that when our Soul & Spirit are involved in the healing process, it is more complete. Shamanic Psychology acknowledges the altered state of non-ordinary reality as a vehicle to experience a conscious journey into other aspects of our being in order to let go of that which we no longer need & to bring back parts of our soul.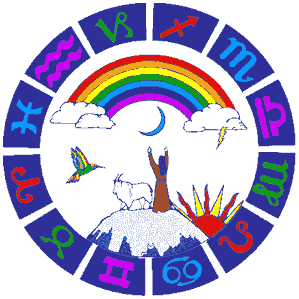 I use Shamanic Astrology as a valid personality theory, to illuminate the archetypes of the personality, the soul's lineage, the gifts, challenges & resources.
The Enneagram is a rich personality typing system that gives clues to how we can heal our personality, so that it can be a vehicle for the soul.
Flower Essences are homeopathic for the emotions and wonderful natural alternatives to psychiatric drugs. I call the clearing work I do "Unwinding Trauma." It is a combination of EMDR (a right-left brain technique), essences, guided imagery & NLP along with the breath. It is very effective in resolving old wounds and clearing out negative self-images.
My Couples Counseling is based on Harville Hendrix's Imago Couples Therapy, Western Tantra, and several other schools of couples therapy.

For an appointment  call: 828-788-0773 or email  me at:
to be added to my mailing list click here
The Shamanic Priestess Process is a spiritual empowerment process for awakening the shamanic priestess within, and aligning each woman with the sacred mysteries of LIFE FORCE ENERGY. In these times of the end of Patriarchy and the beginning of a time of Sacred Union between Feminine and Masculine, Earth and Heaven, Dark and Light, women are called upon to usher in this new era which will inevitably be a time of great challenge, uncertainty and chaos. The priestess archetype holds the vision of a New Earth. When women have fully individuated from the old patriarchal consciousness, and are not longer running unhealthy "driven" masculine energy, they are able to re-claim their own personal and spiritual authority and fully step in to the empowered Divine Feminine. The New Story of the feminine is the Solar Feminine, the radiant one who steps into the Light and into powerful leadership in her life.

Shamanic Astrology, the work of Daniel Giamario, is a deeply psychological and archetypal astrological system that can be used to maximize life-force energy by aligning us with the archetypal energies we intended to manifest in this lifetime. We can also use the Great Planetary Cycles of Change as vehicles of initiation rather than times of suffering. I offer shamanic astrology in my private practice & readings by phone.
To read more on my work with Shamanic Astrology, go here