This is the 2nd in a series of 4 blogs. Scroll up to see the 1st in the series called PTSD: A Prevailing Condition of Our Time. The 3rd in the series will be posted in early January and will be called Conscious Grieving and the Need for Praise. The 4th in the series in February will be entitled New Earth Unity Consciousness: A Possible Future.

If you are the dealer, I'm out of the game
If you are the healer, it means I'm broken and lame
If thine is the glory then mine must be the shame
You want it darker
We kill the flame
Magnified, sanctified, be thy holy name
Vilified, crucified, in the human frame
A million candles burning for the help that never came
You want it darker
Hineni, hineni
I'm ready, my lord
There's a lover in the story
But the story's still the same
There's a lullaby for suffering
And a paradox to blame
But it's written in the scriptures
And it's not some idle claim
You want it darker
We kill the flame
They're lining up the prisoners
And the guards are taking aim
I struggled with some demons
They were middle class and tame
I didn't know I had permission to murder and to maim….
Notice that Leonard Cohen seems to be talking to God, and the word "hineni" in the chorus is a Jewish word that means "I am here".  Jewish scholars say this is what Abraham said to God when God wanted him to sacrifice his only son for Him. Is Leonard barely veiling the idea that humanity is offering itself up as a sacrifice? The death and destruction on earth right now certainly could lead us to that conclusion, and that humanity has a "death wish".
Have you ever heard someone say "I want to go home" or "I just don't want to be here anymore", as if they can simply decide that their time on earth is over and catch the next space ship out? I have heard it frequently in my psychotherapy practice, and it seems more frequent lately as our personal and planetary challenges intensify. This is not usually a suicidal threat, but it's definitely a cry for help. Are many of us not equipped with the physical~emotional~mental~spiritual resources to see our lives through? Do we imagine that there is some ideal place somewhere beyond here where we will be accepted, loved, comforted, and taken care of? There are plenty of suicides to attest to the idea that some do manage to get out, and many who have had near-death experiences lead us to believe it is indeed better on the other side. However, we are here in Earth School for a reason!
Another way that death wish can surface is around how a person neglects, ignores or goes into denial around self-care, or blatantly destroys their health through negative habits. I come from a family where all three of my parents (including a step-father) died of lung cancer and all of them were chronic smokers. I smoked in my 20's and 30's off and on, but then with great difficulty finally stopped right before I turned 40. I definitely got a sense of being self-destructive when I found it difficult to stick with other healthy habits, rationalizing that "well, I smoke so how is that (healthy habit) really going to help me?"
Is the world around us really that bad? The answer for most people is yes, and all you have to do is read your friends' Facebook posts or watch the news to agree. But human beings are strong, and collectively we have survived many thousands of years of difficult circumstances, and here we are, still pushing on. And maybe that's the issue. Perhaps many are just tired of the pushing, pulling, carrying, suffering and enduring that life offers them. Ending life may seem like an easier way out. "One Nation Under Stress", a recently released and highly recommended HBO film, starts out with this statement: "In the 60's Americans had among the highest life expectancy in the world. Today the USA ranks at the bottom of major developed nations".  We are experiencing several epidemics in our country, but the three major causes of death, which are also called "deaths of despair" are cirrhosis of the liver, drug overdose (primarily opioids and prescription pain-killers), and suicide. There are more suicides by handguns than homicides! Loneliness, economic inequity, job loss, all under the category of ongoing continual stress is seen as the underlying cause. We are a nation of people in addiction and survival mode, attempting to self-medicate to escape deep pain. And, we apparently don't have enough community~family~social support to sustain us. Amazingly, the film mentioned the "Hispanic Paradox" which is that Hispanics with their tight-knit communities are doing better than whites and blacks. White people in fact, between the ages of 24 and 55, are at the greatest risk of poor health, addiction and suicide.
A few years ago I read the latest research on the yugas, four 6,500-year long Ages, that move us through a 26,000 year cycle of 2,400 years each. In the first Satya Yuga, it is said that humanity had all of it's collective heart; in the second Treta Yuga we ended up with 3/4 of our heart; in the third Dvapara Yuga we were left with 1/2 of our collective heart, and now at the end of the last yuga, called the Kali Yuga, we are left with only 1/4 of our collective heart. Does it seem as if there is more cruelty and heartlessness in the world? We are being called to look at our own darkness, feel our emotions, listen to the marginalized voices of the children, the women, the grandmothers, animals, and nature, and claim our true compassionate humanity.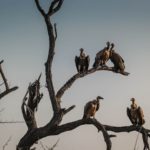 Humans have been under seige in many ways for longer than we can immediately remember. As I watched the 2nd episode in The Time of the Sixth Sun series on Healing Our Ancestral Wound, I was reminded that we are all indigenous to somewhere. Because of this, we have experienced our native lands being invaded and our way of life being taken away, perhaps over and over again. And then we have participated in doing it to others. It is time to give up war as a way to settle differences (and sacrifice our youth for the profit of corporations). War, invasion, takeover and competition have been assumptions rather than a choices for the past 6,000 years. War has caused untold suffering and ongoing PTSD for humanity. If you have a belief in reincarnation and have done past-life soul work, you may have retrieved memories of difficult lives, violent deaths, and you might have taken your own life. These memories leave soul imprints that come with us, and also come through our lineage. The death wish can be a way we try to contact and heal these ancient wounds, bringing them to the surface so that we can meet those parts of ourselves, embrace them, and let go of the trauma imprints.
There are many layers and levels to the despair, powerlessness, and hopelessness of the death wish. Collective humanity is at a crossroads now like perhaps never before. We get to make a decision whether to go on as a species or let the human experiment go by the wayside. No matter what that decision ultimately is, each of us also has a personal decision to make about how we complete our own lives, and lay the foundation for the next generation(s). We can face our own death wish, even if it is subtle and mostly unconscious. What follows are some ways to view it and to work with it.
I listened recently to a healing session on the Death Wish by David Manning, a British energy healer, who has healed himself of cancer and has had a reoccurrence. By contacting and accepting his previous lifetimes connected to the disease, he is clearing out the old imprints of despair, self-rejection, and hopelessness that lie at the root of his own death wish. What if we could vibrate these old imprints of death and destruction right out of our bodies, and reclaim the will to live? I find that I need to do this on a daily basis. Often I stand on my tile patio overlooking the Smoky Mountains in my long warm green bathrobe, and declare that I am alive, willing and able to show up for myself that day, or I dance or move in my temple to some wild percussive music, shaking out the old spirits of death and decay that might have pursued me in the night. Shamanic Breathwork is also a great way to move out the depression, despair, anger, rage, and hopelessness of the death wish. Talk to me about the possibilities for doing this kind of work together.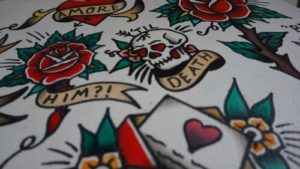 I remember a young gay man who was seeing me for counseling in the early 90's who frequently mentioned suicide. As a transpersonal psychotherapist I told him that my belief was that if we did not complete what we came here to do, and instead ended our own life, there was a chance we would need to immediately reincarnate to finish up. I don't know if this is true, but it was a good way to get him to think about what he came here to do instead of continually and dramatically posturing around suicidal thoughts. It worked, and he told me years later in a mock angry tone that it kept him here whether he wanted to be here or not!
There is a reason we all showed up together on planet Earth at this time. Each of us has a purpose, a mission large or small, and a blueprint to carry it out. Each of us is perfectly equipped to do what we came here to do. There are many positive changes happening and solutions being pioneered that we do not see in the news. I was honored to witness a ceremonial concert given by Pueblo Musician and story-teller Robert Mirabel, who said "this is the generation that is being called to fall in love with the earth again". Everywhere I hear and see how young people have fallen in love with the earth again, and are leading the way towards cleaning up the earth and creating a new earth. Can we find the will, the commitment, and open to our higher selves to call in the inspiration, energy and resources to complete our mission here?
Speaking for myself, I can only do the best I can do, which is my part of the great plan for this age, in whatever time I have left. I must be be inspired and reminded daily to get present with myself, move, vibrate, set intentions and open to new possibilities, one day at a time.
If you have work to do to clear out past trauma, understand your life purpose, and open to new possibilities, consider doing some work with me in the near future. 2020 may be your year to change your life. As my Shamanic Teachers River and Diamond have taught me, change can happen at point easy, at point uncomfortable, at point difficult or at point painful, or at point crisis. Go here for options for personal or couples intensives, here for my on-line brochure and here to contact me. As we do the work, it ripples out to the children and back through our ancestors, and out to the world, paving the way for others to come behind us.