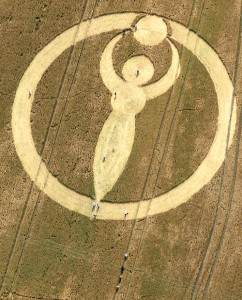 I recieved this today, and it is so precious, I had to add it to my blog site!
You might think I'd say… "This course is awesome, you should take it!"… That's totally an understatement! This is truly a 'PROCESS' of transmutation, which has totally amp-ed up my self-esteem and self-worth big time! It has birthed a new level confidence. Anyaa and her amazing Apprentices Kristina & Zanzara, reflected to me, who I truly am (each one has their own special gifts… just like other leaders & apprentices of the SPP). They acknowledged my power, love, and truest essence, right to their core. That kind of reflection, made me feel nurtured in the most comforting way one can possibly imagine.
Yes…they pushed my buttons, but in a good way. They lovingly reflected what I needed to learn most, and what I need to let go of, etc. They also acknowledged what gifts I offered them, that they found valuable. So there was a sense of equality as Sisters, rather then a hierarchy.
This is a beautiful experience for all ages of women. We all just honour each other, as adoptive-spiritual Sisters. We're like long-lost Priestesses that have finally found each other again, that hold sacred not only the upper chakras, but also the lower chakras. We honour the teachings of our light-side, but also honour the teachings of our shadow-side.
The initiations I hold most precious. They are spiritual acts in the moment that always bring out the Divine. I understand old ancient pagan rituals now, as the SPP has taken it more into an up-to-date version of ceremony. This totally resonated for me, in that we had a basic template, but each used our own imagination about how the exercise related to ourselves. It was so much fun, and truly transformational! This is more of a modern creative way of "Shamanic Journeying". It's not strange, but actually really fantastic!
I must say that I can't believe how much 'living ceremony' meant so much to me during this 'process'! I always thought ritual was weird. Now I see that there is some form of 'magical alchemy' that creates transformation. I think taking a sensitive topic, and then mixing it with creativity, fun, and theatre, makes a sacred space for metamorphosis to occur.
There were many highlights. I really enjoyed all the prep-work for each event. Each time I went, it felt like going somewhere really magical (ie: like the 'Mists of Avalon'!)… our retreat centre was actually on an island with real mists!
Each event I wanted to look my best, share my best homework attempts, and bring the right ceremonial supplies, including the joy of finding accessories to accentuate my Goddess/Priestess makeshift outfits… so I got to be a Princess for the day, several times throughout the process… thank-you very much! The little girl in me that still loves Disneyland, also still believes in… fairies, unicorns, magic, Gods & Goddesses… which was a wild fantasy come true!
The SPP creates a sacred space with lots of fun activities (ie: dancing, meditation, tarot cards, sacred talking circle, feasts, writing assignments, creative projects, etc), that's accentuated with the most beautiful modern Goddess music! It's also incredibly feminine and loving, as it feels like being tucked away in a 'receiving blanket', being re-birthed as a true Priestess to myself, and to the world… however I choose to express that gift the process gave me. There's no dogma, so my own spiritual belief viewpoints are totally honoured, just like everyone else's. It's also an excellent opportunity to become an 'Ordained Minister', if you choose (an additional exciting option… which I took!
… now I can minister weddings, funerals & births!).
The Shamanic Priestess Process 'naturally' instigated a 'mid-life' crisis that I'm presently in. I wouldn't have done it, agreed to it, or have moved through so much in one-year, had it not been for the amazing leadership, and wonderful circle of sacred women.  Since the official process has been over, the transformation seems to have amplified pending changes (…I'm still in the process ~ which is more then wonderful J ).
I need to let go of the old that no longer is serving my life, in order for my new dreams and goals to manifest and come in. The SPP helped give me the nurturing love and care, to make all of that possible… which I'm truly grateful for… more then words can possibly express!!! Even leaders can benefit greatly from the program.
Now I have a wonderful group of Sisters not only in my circle, but previous ones (and future ones), as well as a larger network on an international level. There are many Priestesses, as our sacred circle is growing! This kind of continued support after the course is over, is such a joy to be part of, to allow further growth on my journey, creating a sacred space for my higher-self to manifest into my life as a reality, rather then a dream… in more deeper, and subtle ways.
This process makes your dreams a reality. Because of this, all of the commitments involved are totally worth it! I dare you to feel that worthy, to treat yourself with that much respect and care, to get all of the nurturing support, with TLC and a little tough love that you need; to make that shift in your life, so you can truly soar!
I dare you to allow yourself to be that great! This process has the most amazing support system and tool set, to fully claim your true-self, as a Shamanic Priestess to the world!
Love & blessings,
Priestess Sahara