written for www.myconsciouslifejournal.com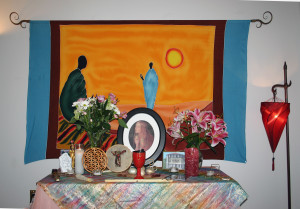 Ceremony gives us the opportunity to celebrate our life passages so that they are fully grounded and integrated within us. Life is ceremony if it creates a bridge between the spirit or soul and our physical reality. When we use our minds creatively to construct the perfect ceremony, with all the appropriate preparation, prayers, symbolic objects, place, and people, all aspects of us come together in a unified field of consciousness that feels fullling and gives just the right expression to our intention. Then our consciousness is uplifted, and we are different. The ceremony has done what it was intended to do.
Marriage ceremonies are perhaps the best example of the kind of ceremony we humans really enjoy. We publicly proclaim our commitment to another, accompanied by lavish beauty and spiritual or religious rituals. It does not matter how many times we have been married in the past, we will embrace the opportunity to do it again in front of new friends.
Anyone can create a ceremony. Some of us enjoy orchestrating them, others like to participate, and still others prefer to witness, an essential role because witnesses hold an energetic container that frames a ceremony and gives it substance. Ceremonies
can be as small as one person or as many as space can accommodate. Is the ceremony for yourself, and if so, do you want witnesses, or is the ceremony for a larger group or even the planet? Tune into what and who is right for you.
The first step for a creator of ceremony is to know your Intention. Why are you doing ceremony? When you can name your intention out loud, the reason for coming together, you have begun the process. The second step is Invocation. This is where you call on beneficial powers and forces greater than yourself to assist. Often evoked are nature and the elements, animal totems, the directions, spiritual dimensions, and Spirit. They are waiting to be asked and love participating with human life. Always ask for the highest and best energies, and the highest and best for all beings involved in the ceremony, so that rogue energies don't come in uninvited! The next step is to perform the body of the ceremony. This can be accompanied by music, song, instruments, readings, dancing, acting out roles, special prayers, using sacred objects, and working with fire, incense, herbs, oils, and water.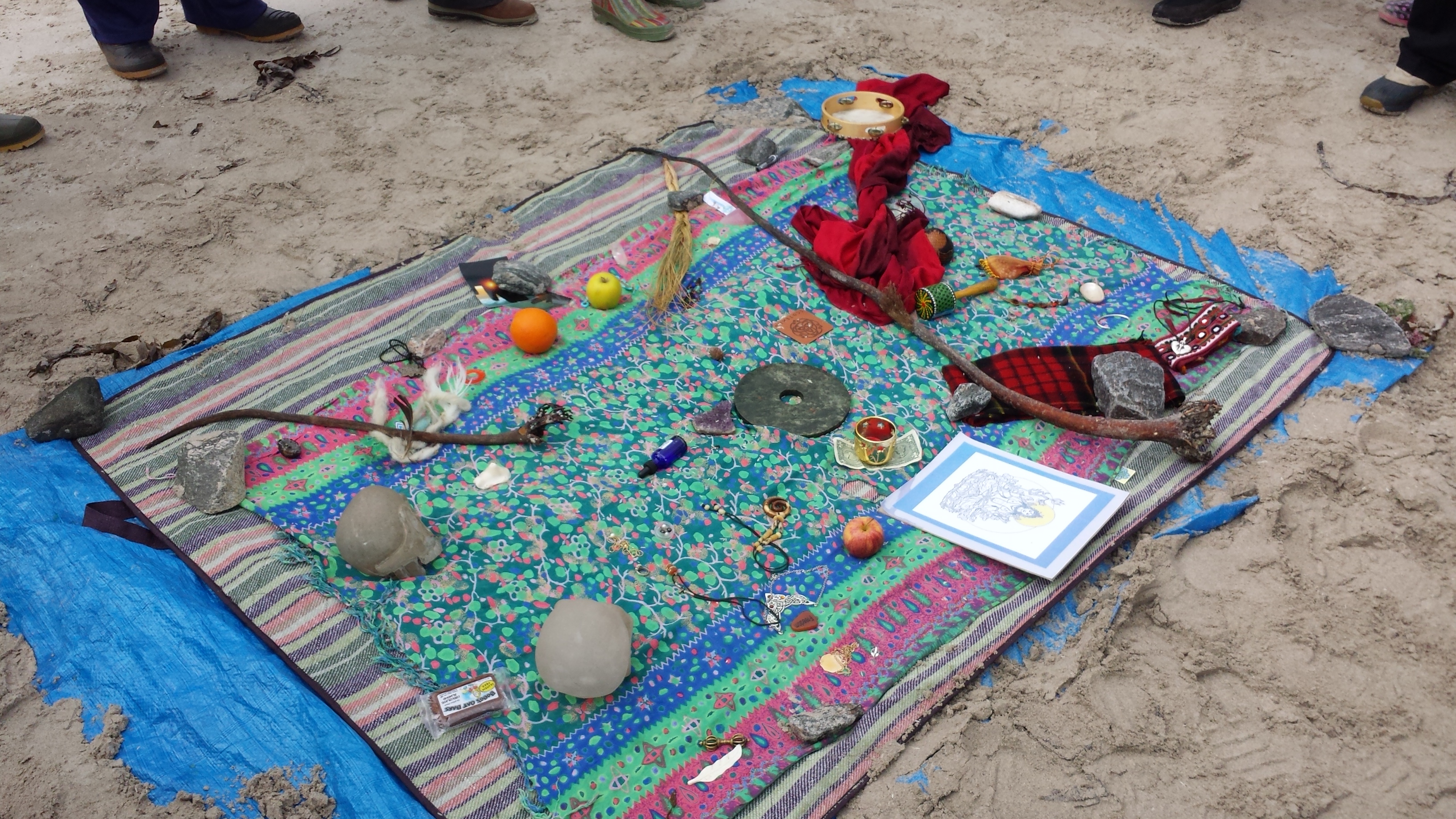 Ceremonies are as varied as our imagination. It is essential to keep the energy and vitality of a ceremony uplifted, so that our own spirits and the spirits we invoked stay with us. When the body of the ceremony is nished, a closing that acknowledges and offers gratitude to every person, spirit, and element that participated brings in the feeling that all is complete and good. And last, the nal celebration may include a feast, party, dancing, and merriment to round out the experience and bring in sensual pleasure.
Ceremonies can honor life passages like puberty, adulthood, motherhood, elderhood, signi cant birthdays, marriage, divorce, birth and death. There are also more spiritual types like sweat lodge, re-walk, an initiation, a priest/ess emergence, ordination, sacred union (within ourselves), even a relationship completion or forgiveness ceremony. If you have not included a ceremony in your life recently, seek one out or create your own. The spirits will thank you, and the spiritual part of you will feel fed and honored.