Personal and Couples Private Intensives
Fall 2012:
"The moment I turned the car into Isis Cove I knew I was on Sacred Ground.  I arrived feeling uncertain, burdened, weighed down by responsibility.  I left feeling light, confident, and so much stronger.  Choosing to do a personal intensive with Anyaa was the best gift I could ever have given to myself.  She provided a nurturing, nourishing, safe environment for me to explore this next stage of my life and to clear old burdens that were holding me back.  Anyaa's intuitive guidance and willingness to go into the depths with me were exactly right and what I needed.  The work that we did was hard, and so worth it. The daily walks, the absolutely fabulous food, the hot tub, Half Moon Temple, and even my comfy bedroom all contributed to the success of my stay with her and her wonderful husband, Gary.  They truly provide the best environment for healing and enlightenment that I have ever been privileged to experience. I can't thank you enough for making me feel so welcomed and well taken care of.  Thank you for welcoming Bella into your home and for including her in my healing.  You were so right on, every step of the way, that I can go forward with more confidence in myself and knowing who I am and where I come from.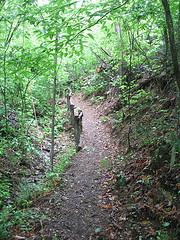 The most time and cost-effective way to do personal work in these times of maximum acceleration is a deep immersion experience!
Exploring, clearing and healing while deeply relaxing, unwinding and de-stressing offer the best opportunity to shift into new ways of being that hold true once we enter back into normal 3-D life. Phone session follow-up is also available if needed. The Smoky Mountains of Western North Carolina are beautiful in all seasons, and our beautiful, sustainable, round 2-story home with hot tub and nature surrounding us, afford beautiful views and trails to walk. The surrounding areas offer hiking and sight-seeing. We offer deliciously prepared organic food, some grown in our own gardens, and our guests feel at home and comfortable.

Fees are dependent on the kind of work we do, and the number of days you stay with us. Fees include all meals, lodging in a comfortable guest suite, and all services. The variety of services can include, but are not limited to:

Psychotherapy and Counseling for a variety of life issues.

Shamanic Breathwork, mandala artwork, with processing & integration work

A Shamanic Astrology natal chart reading with current Initiation Cycles

Other work & processes as needed, including
EMDR trauma release work

Emotional Clearing work

A personal flower~gem essence combination

Enneagram work

Past-life regression

Intimacy~Sexuality coaching

Imago Couples Therapy

Counseling and Coaching around issues specific to men or women
Time for journaling, napping, hotub, deep rest, walking to Isis Cove Community temples and trail, exploring nature.

Massage and bodywork and Cranial Sacral sessions are usually available for a very reasonable fee from local practitioners.

 

Minutes from the Cherokee Reservation, the south entrance to the Great Smoky Mountains National Park, and the Blue Ridge Parkway.
OR, if you are a Shamanic Astrology Student, come and do a 24-hour private intensive and just focus on learning SHAMANIC ASTROLOGY at any level! Special pricing for this option. See Anyaa's Shamanic Astrology page here.
We accept Visa and MC. The services you receive, minus food and lodging, can be considered a donation to our church, Full Moon Sanctuary for tax purposes. If you choose to use your medical insurance coverage, Anyaa is seasoned (36 years experience in 2012) Licensed Professional Counselor (LPC) in the State of Georgia , and a National Certified Counselor (NCC).  She can give you a SuperBill for services that you can submit to your insurance company for reimbursement. Gary is an Ordained Shamanic Minister, a Pastoral Counselor, a Men's Coach, a Certified Shamanic Breathwork Practitioner, and a Reiki Practitioner.

Contact us at anyaa@goddessontheloose.com for more information, testimonials from individuals and couples who have worked with us, and to schedule a time with Anyaa, or Anyaa & Gary together. Due to our busy schedules, we need plenty of advance notice to schedule Private Intensives.