Due to the strange and unusual circumstances of 2020, this journey has been canceled.
We hope to reschedule in 2022.

This event has been postponed to the summer of 2021!
July 25th-Aug 7th, 2020
Join Anyaa & Daniel in 2020 for a 14-day adventure in both Wales and Avebury, UK
Visit our facebook page

EARLY BIRD ALL-INCLUSIVE TUITIONS

extended beyond our deadline of March 1st, NOW UNTIL OUR TRIP IS FULL!
11 spaces left!
Scroll down to see details
Our Vision Statement:
We are dedicated to the awareness and preservation of global humanity's connection to its Feminine, Earth Mother, Mother Goddess and matrilineal roots. We create together at sacred sites to reanimate these connections and to help re-dream a new world, founded on gylany, the collaboration of Masculine and Feminine as equals, and without hierarchy. We utilize a group context of Shamanic Astrology and Sacred Earth/Sky ceremony. We specialize in experiencing ancient megalithic sites and sacred landscape around the world, connecting with local experts in each area. We have a particular love of the time-frame of the Neolithic golden age, 2000-4500 BC. We feel it to be possible, and even necessary, to reconnect to our ancient DNA and karmic memories of the far longer time in human history, encompassing 200,000 years, when global humanity lived in much greater harmony and peaceful cooperation. Perhaps we can find out who we are and discover what actually happened!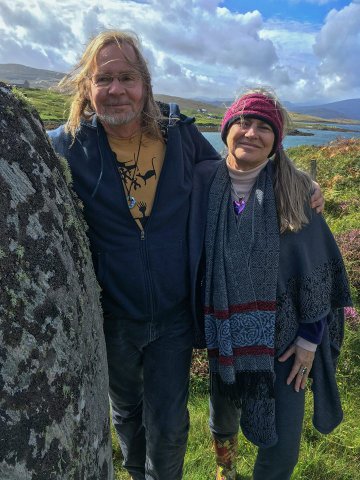 In 2020, we will have the opportunity to:
Work with guest teacher Robin Heath for 4 days in the wilds of Wales, and learn of his new research linking megalithic sites to crop circles and his latest work linking the sacred geometry of Pembrokeshire and the Preseli bluestones with Stonehenge.
Stay at the Gwbert Hotel, the sister hotel right next door to the Cliff Hotel and Spa, where spa services and amenities will be available to you (at an extra charge).
Stay in the Bear Hotel for 7 nights in the historical market town of Devizes, where the annual Crop Circle Conference will be held.  
Participate (with your tuition covered) in the annual Crop Circle Conference for one day, on Sunday, August 2nd.
Spend another full day with Robin Heath who will be speaking at the Crop Circle Conference.
Spend 2 days with guest teacher, local guide, writer, and researcher Peter Knight getting to know the large stone circle of Avebury and surrounding sites.
Do ceremony with Peter at the West Kennett Long Barrow.
We are keeping our tuitions at our 2019 rates! Scroll down for the best rates, and to read reviews of our 2017 trip to Wales and Avebury!

Enjoy this March 2017 video narrated by Daniel, produced by Gemini Brett, an overview of our Renaissance Journeys, past, and future, and in particular to Wales and Avebury
*
Overview of Our 2020 Event
In 2020, for the 7th consecutive year, Anyaa and Daniel will lead a journey of the Renaissance of the Sacred Feminine, with this year's trip featuring a return to the Wiltshire/Avebury area at the peak of crop circle season.  And, in 2020 we will begin our adventure on the Pembrokeshire area of the coast of Wales, underneath the magical Preseli Hills, the original home of the Blue Stones of Stonehenge.
Guest Teacher Robin Heath
Last year we had the great fortune of Jack Roberts in Scotland. In Ireland we have worked with Jack, Anthony Roberts, Chris May, and Mary Helen Hensley. In a previous trip to Scotland, our guest teacher was Susanne Fischer-Rizzi, We always feature Margaret Curtis when we are at Callanish. This year, we will again have the pleasure of Robin Heath and Peter Knight.
So, for Wales, we will have Robin Heath, writer, and researcher of the Preseli Hills and the entire Pembrokeshire area.  Because I always like to research, and then directly experience an area, before taking a group there, I had the opportunity in the summer of 2016 to visit the Preseli Hills in Wales. It was the books of Robin Heath that led me there (see reading list). I was not disappointed.  It became clear to me that this was the perfect place to front-load our experience together, again in 2020, before heading over to the Wiltshire/Avebury area.  Robin became available to guide us and become our guest teacher in Wales for 4 days.
We will be staying at the Gwbert Hotel & Spa in Cardigan by the ocean for our time in Pembrokeshire, which is close to all the places we will experience, as well as being just a few miles from where Robin Heath lives.  There is much to see and experience:
The Preseli Hills—the location of the Stonehenge bluestone quarries.
Stunning dolmans and stone circles
The proto-Stonehenge location, the subject of Robin's latest research and discoveries.
Discovering the sacred geometry of this land, including the discovery of the 5-13-12 triangle that captures the exact Moon/Sun relationship, known sometimes as the Silver Fraction.
Wiltshire/Avebury Area
Following our time in Wales, we will return to the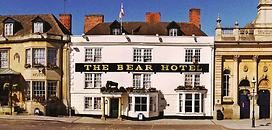 Avebury/Wiltshire area for crop circle season.  This year we will stay at the Bear Hotel, where we will again be in close proximity to the remarkable sacred landscape, as well as some of the great est megalithic wonders of the world, including the Avebury Rings, Silbury Hill, and the West Kennet Long Barrow.

Guest teacher Peter Knight
By popular demand, we will again have local guide, writer, and researcher Peter Knight, to be our guest teacher. This year, he will be with us for 2 full days, which will include another ceremonial evening inside the West Kennet Long Barrow (note: in England, the word "barrow", is often used for megalithic structures known
elsewhere as chambered tombs or cairns, or as a tumulus.  For those who were with us in Ireland, it's remarkably similar to the sites we visited in the Sligo portion of the trip, and at Loughcrew, and from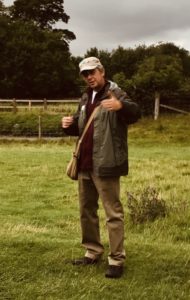 about the same time period 3000-4500 B.C.  It is doubtful that there is a more qualified and knowledgeable person for Avebury and the surrounding area than Peter.  Check out his book and website listed in the reading list and resources article.
Our 7 nights at the Bear Hotel will offer ample time to have many trips to be on the land and to be at the sites.  Most mornings we will meet in circle to delve deeply into Shamanic Astrology, and to share the stories of our Neolithic and Megalithic past.
We will have a private bus for our entire 14-day, 13-night adventure, giving us the greatest freedom to be in the flow of each day, very often dictated by the ever-changing and unpredictable weather of England and Wales. Even more importantly, having a bus, and being without a rigid attachment to a completely fixed schedule, we will be most free to spontaneously head out into the countryside whenever a nearby crop circle appears!
IMPORTANT LOGISTICS!

Plan to arrive at London Heathrow Airport (LHR) by 2 pm on Saturday, July 25th to meet our bus for our drive (about 4 hours) to our hotel in Cardigan, Wales. Dinner will be waiting for us upon arrival. After 6 nights in Wales, we will journey via our private bus to Devizes, an interesting little burg in the Wiltshire, Avebury area for 7 nights. We will end after breakfast on Friday, August 7th at which point the bus will transport us back to the London Heathrow Airport for a flight out. Plan to book a flight after 1 pm to your next destination.

Breakfast and dinners are included in your tuition, as well as all costs for excursions and teachings, including entrance to the Crop Circle Conference on Sunday, August 2nd.

JOIN US AS WE:
Ceremonially experience the powerful cosmological alignments of late July and early August 2020, and beyond (see last article below for the Astrology and Astronomy of our time together)

Open to the mysteries and magic of Wales, and the amazing Avebury area, with its earth temples, stone circles and the crop circles that show up for us through teachings and direct experience
C

onnect  with the ancient stories of the Celtic and pre-Celtic Sacred Feminine & Masculine

Connect astrology with the night sky

Experience the organic reality of the Hermetic dictum: "As Above, So Below," with the sacred landscape and the night sky alignments in the area.

Explore the full spectrum of the feminine and masculine archetypes

Explore our genetic and spiritual lineages, and work with the ancestors

Vision of New Earth weaving  the archetypes into the Shamanic Astrology of your own personal chart

Co-create a clan of like-minded souls sharing depth, insights and wisdom
Crop Circle Season in Wiltshire
by Daniel Giamario


.


Although crop circles have been found in many places in the world, for some time now, the area of Wiltshire in England (around Avebury and Silbury Hill), is truly ground zero.  This is particularly true in the seasonal time period surrounding the Lamas cross-quarter time in late July and early

August. Two years ago in 2017 and in 2015,

Anyaa and I led the Renaissance of the Sacred Feminine group to the Wiltshire/Avebury area at the height of the crop circle season. Our experiences were so amazing that we are returning there once again in 2020 as well as to Pembrokeshire Wales. What happened in both 2015 and 2017, certainly blew our minds!  I must admit that before that time, I was very much an agnostic about crop circles.  I have always been much more interested in stars, stones, and the stories of the Neolithic and Megalithic Golden Age.  Crop circles did not interest me so much, but since they have high visibility, even some notoriety, and are a bit "sexier" than stars and stones, we decided to feature the crop circle angle quite prominently.  My agnosticism had recently been fueled by a conversation I had with the writer and researcher, Andrew Collins, while I was with him at Gobekli Tepe in Turkey.  Andrew had lived in the Avebury area for about 5 years, and claimed that crop circles were all faked by hoaxers, some of whom he knew.  Despite this, I was open and curious and our greatest expectations were rewarded with wonder and magic. Our group had a chance to visit 2 crop circles.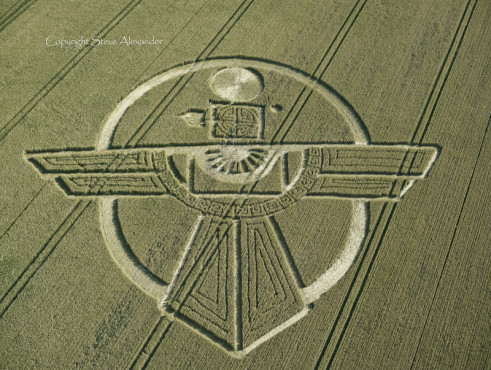 They had a remarkable presence, one quite different from the other.  Our experience was powerful and sublime, and we felt extremely fortunate to spend time in each with a few other persons present.  But for me, something even more profound transpired during the course of our time in the Wiltshire area.  There was a strange synchronicity at play between what Anyaa and I were teaching our group, and then the sudden appearance of a new crop circle in the area, that mirrored what was being shared. Early on during our courses, we front-load a lot of Shamanic Astrology to bond the group and to establish a wide context for our ceremonial work.  Following a few days of this, the following crop circle appeared nearby.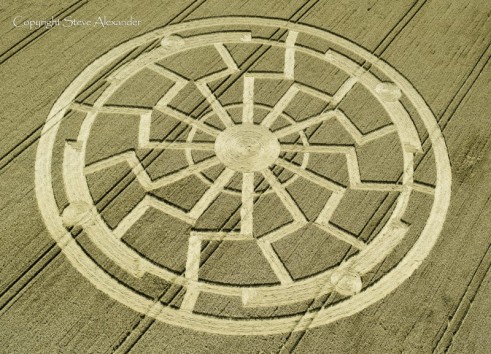 The farmer would not allow access, but numerous aerial photos of this remarkable circle appeared.  To me, it looked like a horoscope blank, not that different from one that I currently use (although I use straight lines, not broken lines).  My sense is that it was a horoscope blank directly transmitted by our Virgo (Gaia) earth mother, in her inimitable grandmother spider creativity! Later in our course, our teachings moved into the subject material of the inner sacred marriage process, which, among other things, integrates the inner Mars (masculine) with the inner Venus (feminine) to create wholeness.  Amazingly, the next day a crop circle of a Vesica Pisces, a well-known symbol of the Sacred Marriage appeared. It's quite difficult to make this stuff up!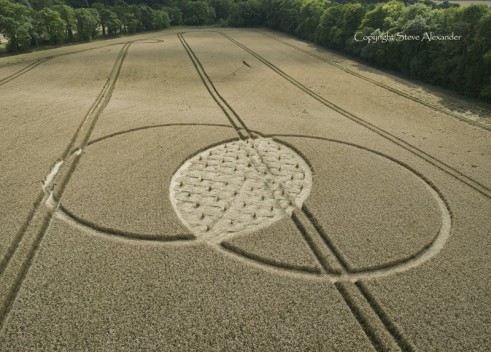 What was happening here? There are so many different theories and attempts to explain the crop circle phenomena, above and beyond the view that they are all faked.  I cannot claim to know the answer.  But this is what I feel:  somehow, there is a kind of communication between the Earth herself and our group consciousness.   The crop circles that appeared were a manifestation and a mirroring of our consciousness.  Although I cannot be sure of this, I feel that the crop circles are a creation of our Earth Mother, which requires certain physical features of land, water, and geology.  These specific features are not found everywhere, for example not in Ireland.  Maybe it's because it requires chalk to be in the soil? Possibly.  Some think so.  I am less inclined to see crop circles as some kind of E.T. phenomena and have a much greater sense that it's the earth in communication and co-creating with human consciousness.  Nevertheless, I remain open to any and all explanations as they continue to emerge. What I know for sure is that something wondrous and magical happened to Anyaa and I and our whole group, that was inexplicable and life-changing.  And even if the circles were created by hoaxers and tricksters, they themselves were extremely tuned in, also very much co-creating with the magical synchronicities at that time and with our class teachings. Hopefully, these thoughts can offer some encouragement and inspiration for you, to join with us in 2017, as we return again to Wiltshire at the high point of crop circle season.NOTE: All photos in this section are credited to Steve Alexander and used with permission of: http://temporarytemples.co.uk/
Merging with the Ancestors: The Adventures of the Crop Circle Clan August 2015
by Anyaa McAndrew
We gathered together in South West England from many places: our South African crystal skull carrier Jennifer the furthest, then Daniel in the Philippines, then Jacqueline living in Tuscany, and from Kansas City, Cincinnati, Atlanta, Washington state, Central Florida, and North Carolina. Our local right side-of-the-vehicle, left-side-of-the-road drivers Christina and Sara live the closest. We are a friendly and enthusiastic bunch. We have been connecting by email for months, and many of us are in interconnected circles, students of Daniel, priestesses in my lineage, and like-minded adventurous souls. The cross-quarter time of Lammas, Venus's close conjunction with Mercury and Jupiter and her movement into the Underworld to transform into her incarnation as Leo, all set the cosmological stage. – Read More…


Your Guides and Facilitators are: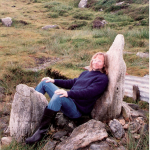 Daniel Giamario, founder and executive director of the Shamanic Astrology Mystery School, author of the Shamanic Astrology Handbook.
My love is for the stones and the stars, and their connection with each other. When I journey to Erin(Ireland), Alba(Scotland), and Albion(Great Britain), I seek out the megaliths, and the older the better. At each place, I seek the oldest creations of our forebears. I've consistently placed myself within the nascent "Neolithic Revival". Neolithic times featured a balance between agriculturists and hunter-gatherers. Evidence attests to this culture as being gylantic, that is, with an equality between women and men, with limited warfare, and a society of collaborative cooperation.
Most of all, these times in our history saw the development of a spirituality that perceived human beings as part of nature, as part of creation, not separate from, or above the sacred earth, that is our Mother. For there to be a chance to again create a human society that honors gylany, and a collaborative equality between women and men, it is critical to recognize and participate in the renaissance (rebirth and revival) of the Sacred Feminine. Hierarchical patriarchy, patrilineal family structure, and monotheistic religions have been in charge long enough.
One way of experiencing this renaissance or rebirth is to journey to the powerful sacred sites where the magic of the pre-patriarchal times still lives and inspires. We journey to the places where the Sacred Feminine still waits to animate us. For me, the sacred sights of Ireland, Scotland, and England still hold this magic. These places can still reactivate our dormant DNA heritage, that thrives on the experience of connecting land and sky, soul and spirit, stones and stars.
Daniel Giamario is the founder and executive director of the Shamanic Astrology Mystery School. His work weaves together cross-cultural mythology, archaeoastronomy, archetypal psychology, spirituality, and a variety of astrological traditions. He has previously facilitated many trips to Scotland, England and Scotland, as well as other parts of the world. Daniel has been an astrological consultant for 50 (!) years and has authored the Shamanic Astrology Handbook and the Shamanic Astrology Divination Card Deck. He also is a certified Shamanic BreathworkTM facilitator.
shamanicastrology.com
danielgiamario@gmail.com
Skype (520) 722-9464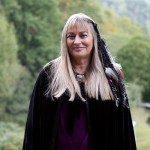 Anyaa McAndrew, Transpersonal~Shamanic Psychotherapist, Ordained High Priestess, and Certified Shamanic Astrologer
Recently discovering I am 49% Scotch~Irish was a confirmation of my strong sense that I have had many lifetimes in the Celtic/pre-Celtic lands. These landscapes, including the stones, the vistas, the wind and weather, the people and the stories are compelling and magnetic beyond description. Many authors and poets describe Ireland, Scotland, and Wales, yet they must be experienced, at least once. But, like me, you will be drawn back and over again. I never tire of these journeys as I immerse myself deeper and deeper into the ancient mysteries that are still very much alive there. In 1996 I was called to Scotland for the first time and my inner priestess awakened. A year later I formally initiated as a priestess in the lineage of Nicole Christine. Here is a two and half minute audio on my experience:
In our time together, your own chart will come alive as we investigate all places on the Shamanic Astrology Wheel, through the archetypes of the Divine Feminine and Divine Masculine. We will ask them to inform us and expand us through our own direct connection, through the stories of our own ancestors…it's always amazing how many of us carry this ancestry… through the earth temples and stone circles, and through our connection to the ancient Neolithic ancestors of these lands. We will ask them to help us dream a new collective dream and weave together a renewed understanding of this Turning of the Ages that is our rich inheritance. We will honor ourselves and them through Sacred ceremony. Throughout our 14 days together we will layer our experience with the archetypes into our work with the sky, the land, and the stones to build a magical time out of time experience that can inspire our return to ordinary reality with the courage, hope and connection to the sacred that the Celtic world embodies. I look forward to introducing or facilitating your further acquaintance with the Ancient Shining Ones that are our past and future selves. We all certainly deserve to be deeply inspired in a good way during these challenging times on our dear planet.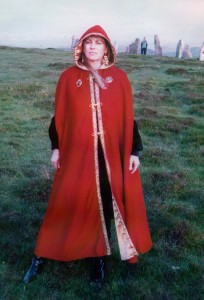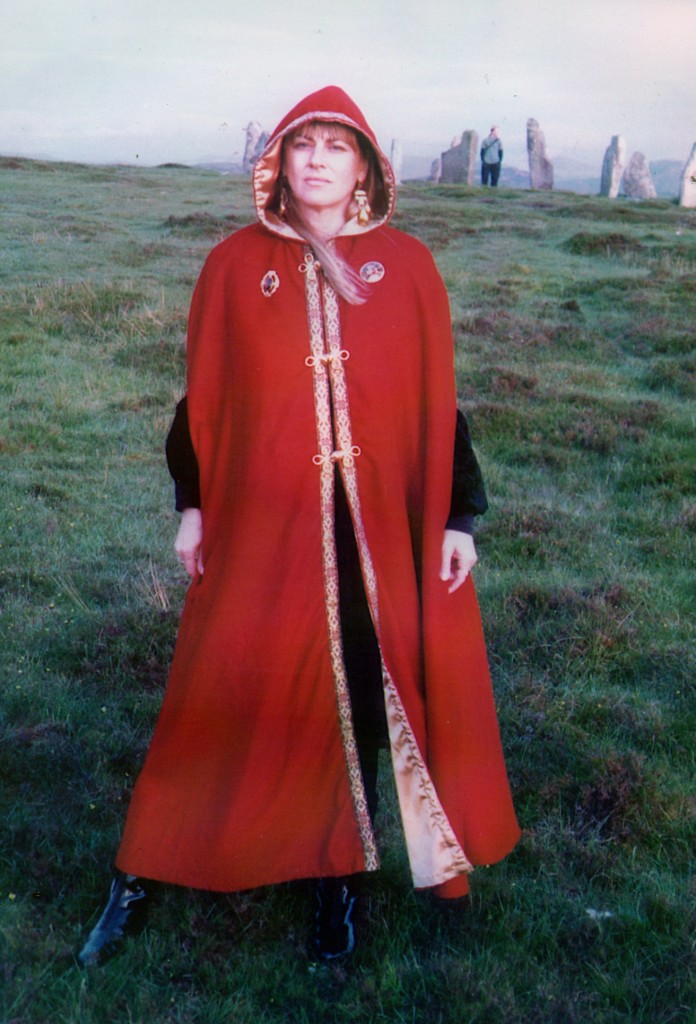 Anyaa McAndrew, MA, LPC, NCC is an Ordained High Priestess, a licensed Transpersonal Psychotherapist, a certified Shamanic Astrologer and Shamanic Breathwork™ facilitator. Her early work expressed through the lens of 2nd wave feminism integrated with transpersonal and shamanic psychology and spirituality in the Midwest. Anyaa synthesizes 43 years of work with women into an integrated perspective that is highly accessible and spiritually empowering in these transformational times. As creatrix and seasoned facilitator of priestess initiation work with women, and her own trademarked Processes, she brings a love of the Celtic lands, the Sacred Feminine and a passion for Shamanic Astrology together in this journey into Psyche, Spirit and Landscape. Anyaa was a part of an earlier facilitation team with Daniel, investigating Callanish in 1996, returned to co-facilitate in 2014, 2016, including the Highlands of 2018, and in Avebury and Wiltshire in 2015 and 2017, and now is returning to Wales and Avebury again in 2020.

2020 all-inclusive tuition
Because of hotel availability and our bus limitations, we will only have room for a total of 19 registrations this coming year: 7 single accommodations, 1-2 couples, and 12 shared accommodations, so register early!

Tuition until our trip is full!

SINGLE Pay-In-Full: $4,760
DOUBLE Pay-in-Full: $3,860
SINGLE with $1,000 deposit, ½ of remaining due March 1st, balance due June 15th $4,940
DOUBLE $1,000 deposit, ½ of remaining due March 1st, balance due June 15th $4,040
Cancellation Policy:
Cancellation before March 1st: $500 admin. fee;
Cancellation between March 1st and April 15th: $750 fee;
Cancellation between April 16th and June 1st: ½ of total paid is refundable (if your payment schedule has been met).
Cancellation after June 1stth, no refund is available (but you may transfer your tuition to another participant).
Please contact anyaamcandrew@gmail.com to register!
ASTROLOGY AND ASTRONOMY FOR RENAISSANCE OF THE SACRED FEMININE 
WALES/WILTSHIRE/AVEBURY  JULY 25-AUGUST 7, 2020
PLANETARY PHENOMENA
MOON: Our trip begins with the Moon at 9Libra38 and will travel through Libra, Scorpio, Sagittarius, Capricorn, Aquarius and Pisces.
We start under a large crescent evening Moon, First Quarter Moon arrives on July 27th, and the FULL MOON at 11Aquarius 46 arrives Monday night August 3rd when we will be in the Avebury area.  The Moon will appear Full for 3 nights and we certainly will have something grand scheduled ceremonially on the 3rd and 4that Avebury and West Kennett Long Barrow.
Other Lunar highlights include:
Moon Conjunct Antares on July 29th
Lunar Galactic Center and South Node alignment on July 31st.
Lunar alignments with Jupiter, Saturn, and Pluto on August 1st and August 2nd. So Many ceremonial opportunities!
The Aquarius Full Moon is the "VISION QUEST MOON" in the Shamanic Astrology traditions.
SUN
The Sun will travel from 3Leo through 15Leo over the course of our adventure.
The Exact Lammas/Lughnasadh season.   Cross-quarter(mid-point between Summer Solstice and Fall Equinox) occurs on our last day, and this entire Solar season is harvest time in Wiltshire and historically the high season for crop circles.  Secular Lammas falls on August 1st.
MERCURY
Mercury stationed direct on July 12 and will be seen as a morning planet throughout our journey. This synod of Mercury is in the CANCER overtone.  Mercury will journey from 13Cancer34 through 2Leo21 by our journey's end.
Although there are no planetary conjunctions with Mercury, at the time of the Lunar alignment with the Pluto/Saturn/Jupiter stellium on August 1st and 2nd, Mercury will be in EXACT opposition.
VENUS
Venus had its heliacal rise as a morning planet on June 9th that began its 584 day Gemini overtone. During our time together Venus will be a really bright morning star.  Venus as we begin, is about 19Gemini, and when we complete, she will have reached 29Gemini.  For those who follow her Morning Star Gates of Initiation, we will be meeting between the 7th and 6th chakra gates, but without a Venus/Moon conjunction.  The last couple days of our time will find Venus conjunct the South Node and near the Galactic Edge in the Sacred Hoop.  During our entire journey, she will be within that hoop of stars.
MARS
Mars has a 26-month long cycle.  We will be gathering at the time that Mars is about to birth into a completely new archetypal expression.  On June 27th, Mars entered Aries, which is his next expression.  During our time together, Mars will be rather bright and high up in the morning sky, brightening and climbing by the day.  This phase of the Mars cycle is called Gestation and Incubation, rather like the time following conception, and still being in the womb.  Mars, at the beginning of our journey, will be at 15Aries and then will travel only as far as 20Aries, as he closing in on his retrograde time.
There are no significant Mars conjunctions, but by the end of our trip, Mars will start a square to the Capricorn stellium.
JUPITER
Jupiter is a bright evening planet now, quite high in the sky.  Beginning at 20Capricorn53, then remaining in retrograde our entire time together, by the end he will have reached 10Capricorn 32.  The major thing to see is how close Jupiter is to Saturn, one of the greatest highlights of 2020.  The Moon joins this group on August 1st and 2nd.
SATURN
Saturn, now quite close to Jupiter, though quite a bit dimmer, is also retrograde during our entire trip. Saturn moves from 28Capricorn17 to 27Capricorn17.  Saturn and Jupiter come together in the sky like this only every 20 years.  Add in Pluto, and the sign of Capricorn, and it hasn't happened for 732 years.
CHIRON (not visible)
Chiron, in retrograde motion, moves slowly from 9Aries21 down to 9Aries09.  During our first week, Chiron is conjunct Mars in Aries, with the exact conjunction already passed.
URANUS (not visible)
Uranus will travel from 10Taurus30 only up to 10Taurus39, preparing to retrograde on August 15th. Uranus will be squaring the Sun in Leo our entire trip, with the exact square on August 2nd.
NEPTUNE (not visible)
Neptune will be retrograde the entirety of our time together slowly moving from 20Pisces41 down to 20Pisces27.  Neptune squares Venus during our first week with the exact square on July 27th.
PLUTO(not visible)
Pluto, also retrograde our whole trip, slowly moves from 23Capricorn28 down to 23Capricorn12.  Pluto this year is such a major player, being in conjunction with Jupiter and Saturn in Capricorn for the first time in 732 years.  This will be a major topic of our discussions.
NODAL AXIS(not visible)
The Nodes moved onto the Gemini/Sagittarius axis in May 2020.  During our time together the nodes are moving rather slowly due to a June 2020 eclipse season.  Consequently, the North Node will only travel from 28Gemini36 to 28Gemini07.  It's South Node from 28Sagittarius36 to 28Sagittarius07.  The great significance here is there really close proximity to Galactic Center and the Galactic Edge.  This will be another great topic for discussion.  Venus reaches conjunction in our last 2 days.
NOTES
Due to a strong Moon presence, as well as quite late sunsets and really early sunrises, the full night sky experience is not so easy at this time of year in the UK.
THE WEATHER
Wales/Pembrokeshire portion   last week of July
Average Temperature: high of 19C 66F    low of 12C  53F     average of 9 days with rain    Can be quite windy on the coast of Wales.  It can sometimes be considerably warmer.
Sunrises moving from 5:25 AM to 5:32 AM   Sunsets moving from 9:17 PM to 9:07 PM
Devizes/Avebury Portion   First week of August
Average Temperature: high of 21C 70F, Low of 12C (average of 9 days) with rain and less windy than the coast of Wales.  It can be considerably warmer.
Sunrises moving from 5:32 AM to 5:40 AM    Sunsets moving from 8:54 PM to 8:46 PM
*
Testimonials
From TWO 2016, 2017 and 2018 participants:
"My favorite journeys are a combination of guided learning, connection with culture and land, and unexpected adventures. Add to this excellent food, well-sourced accommodation, and enthusiasm for impromptu extra-curricular events like local music, and you have the best possible ingredients for a fabulous vacation and a spiritual leap.  Traveling with Daniel and Anyaa to sacred sites never fails to deliver!
In 2017 I had the good fortune to join the group bound for Wales, Wiltshire, and Avebury. I held a long-time dream to set foot in a real crop circle (we ended up in three!) and to experience the megalithic magnificence of Avebury first-hand. What I didn't anticipate – my mind is still blown – were the added benefits of in-depth time with Robin Heath in Wales and Peter Knight in England. Access to local experts of their ilk without connections is rare. We walked and talked with these men for hours in both classroom settings and on the land. Supplemented with group circles, ceremony, and just the right amount of Shamanic Astrology for personal integration, the learning was alchemical for me. 
With the world fluctuating as it currently is, we can't take it for granted that these brilliant Renaissance of the Sacred Feminine journeys will go on without fail in the years to come. If you're at all on the fence about seizing this opportunity in 2020, I say: "Go for it!" You can take a trip anytime, anywhere. But to 'cross over' into sacred territory in a supported way is the journey of a lifetime. Don't miss it!"           ~ Barbara Taylor, BC Canada
"As above, so below; beneath an ever-changing above, we explored ancient landscapes below, well-fuelled and well-rested with the best breakfasts after the most refreshing slumbers.
As within, so without; minds, bodies, and spirits were stretched and toned and soothed and grown as pennies audibly dropped and imaginations were fired. To dance beneath the swirling stars with one hand waving free… travel with Daniel and Anyaa as a God~dess on the loose in 2020!"
From a 2018 (Ireland) and 2019 (Scotland) participant:
"I have attended two Renaissance of The Sacred Feminine journeys with Daniel and Anyaa. One to Ireland, the other to Scotland. Both were extraordinary life-changing experiences. Whether we were exploring sacred sites or sitting in circle, the depth of the teachings and wisdom Daniel shared about the real history of these ancient lands was compelling, so necessarily relevant for the transformational time we now live in and beyond genius. Anyaa's ability to manage the flow of the journey and facilitate ceremonies was seamlessly magical. If you want to deeply experience the true nature of these very important planetary historical sites I can recommend no better way than treating yourself to a Renaissance of the Sacred Feminism journey." —-Kadea Metara, Sacramento, California
A whimsical review from our 2017 trip to Wales and Avebury:
"Dragons, chalk horses, crop circles, stone circles, plotting eclipse cycles, dowsing for leylines, King Crimson fanboy waiters in roadside cafes, and enough broccoli to satisfy the greenest palate delighted attendees of the Renaissance of the Sacred Feminine's journey to Wales and Wiltshire.
In between dolmen hopping and bluestone shopping in wild and windswept Wales, Robin Heath demonstrated mathematical wizardry with fun and flair while teaching us how the locations of the famed stone circles of Britain were determined. The plot thickened at Avebury – a stone circle so large it encompasses a village and pub – where Peter Knight unraveled the mysteries of the Mary and Michael lines. The magic continued as we explored three crop circles and starred in a YouTube video filmed while we wended our way through a just-birthed one. It was another fabulous trip led by Daniel and Anyaa." – Robyn, California
From 2016 participants (Ireland and Scotland):
"Perhaps it was a bit mad to set off for mystical Ireland and a Scottish island at the edge of the world during an eclipse window and Mercury retrograde. But no worries with Daniel's mastery of the land and Anyaa's expert weaving of the organizational details. We began at the Cave of the Cats and a modern-day bard's rendition of the "Irish Iliad," a complex tale about Queen Maeve and her cattle. We ended at a Callanish stone circle dedicated to the Triple Goddess and the Green Man surrounded by an inquisitive and diverse herd of cows and bulls. In between were the stars, stones, stories, tears, laughter, and friendship forged in magic and miracles. Thanks for the dates for next year's adventure. Let me know when sign up begins! – xoxo" Robyn
"In planning and looking forward to my trip with Daniel and Anyaa to Scotland and Ireland I was in high anticipation about what I would experience and incorporate into my life upon return. I had high expectations and what this pilgrimage brought to my life far exceeded any hopes. The knowledge and wisdom brought by our teachers, and the guides that joined our group to share their life's passion with us answered many questions and I think more importantly opened the doors to ask many more. The participants that were attracted to gather was a blending of worldwide backgrounds that enhanced our daily journeys and deepened my life in ways that are only now surfacing. The respectful nature of all for quiet as we meditated with the stones and passage cairns allowed a joining with nature and the ancients that was beyond powerful. And then over dinner, as we shared our lives and our stories—laughter and connection filled the atmosphere as we enjoyed amazingly good food. I hope to make more trips happen with the Renaissance of the Sacred Feminine and I look forward to bringing this past experience into expression in my daily life as I brought home much to ponder and explore. Thank you for a beyond wonderful experience. I am more today than I was before this experience." – Lyn Goldberg
"I so appreciated the beautiful way our Irish adventure unraveled and blossomed due to all the skillful planning and choreography, from the decadently delicious and luxurious Castle of KIlronan to the amazing and extraordinary building and alignment skills of the Stone Age builders of Newgrange, to my meeting with the fairies on Loughcrew! I simply reveled in the beauty of the Irish energy and exquisite landscape, and so honor my roots my ancestors planted there. For me personally this journey was also a sharp shift phase – completions and releases and opening up and moving on, once I had accepted my mystical instructions.
Who knows whether I shall have a fourth opportunity to share another extraordinary journey with you and Daniel, but I know if I am meant to be present, I will surely be there!"  Jennifer 
From  2015 participants (Avebury):

"I have been fortunate enough to be with Daniel and Anyaa on both the 2014 journey to Callanish and the 2015 Circle in Avebury. Both occasions were richly nourishing to both soul and body: the locations and the landscapes were stunning, the Standing stones, the Crop Circles, and the Long Barrows calmly vibrating with the richness of ancient history and ingrained ceremonial devotion of the ancestors to the Great Mother and the Celestial Mysteries. Daniel's teaching made the old ways of our Celtic ancestors so accessible and appealing, and his first-hand tuition about the current influences of the celestial bodies was a privilege. It goes without saying that the energies of the ancient sites and stones must be experienced personally to be believed. All this together with most comfortable accommodation and wonderful food makes these getaways an unforgettable experience for those yearning for the time and space to explore the lovemaking between Spirit and Matter, and personal inner connectedness to the As Above and the So Below in a safe and contained Circle ably held by Anyaa and Daniel. I can highly recommend these Journeys and am already greatly excited about the anticipated 2016 trip to Ireland and Scotland on the horizon!"
"My experience with the 2015 Stones and Stars -Sacred Sites and Crop Circles deeply affected my heart and psyche. The teachings about sacred union, the depth at which the ancient peoples understood and lived this truth were profound for me. History, astrology, legend, archaeology were all magically interwoven. The circle was expertly guided and safely bound by Anyaa and Daniel. Excellent adjunct teachers/ facilitators were incorporated to make the experience even richer. The experience was both very personal and more global, as different cultures and their immigration patterns were discussed, and how these factors related to us today- indeed, how they should relate even more than many of us know! I highly recommend Daniel and Anyaa as guides, teachers, and organizers of such transformative journeys like this one."
From  2014 participants (Callanish):
"Many workshops offer beautiful settings and tourist sites like in Scotland, Egypt, or some exotic island. But what made the Callanish Renaissance of the Sacred Feminine workshop stand out for me is the experienced and genius combination of Nita, Daniel, and Anyaa as facilitators.  They each brought their own wisdom and style during the classes, and even though we were a large group, everyone was deeply honored and heard.  The Renaissance workshop offered me insights about the earth and my life– from three master teachers!"
"My week at Callanish was one of the most transformative experiences of my life. We spent our days learning in the most delightful Scottish Inn located in the majestic Scottish countryside from the brilliant Daniel Giamario.
"Daniel eloquently lectured on Sacred Marriage, the Sacred Stone Sites and Shamanic Astrology. The inspiring and powerful Anyaa McAndrew and Nita Gage both lectured, as well as took us on two beautiful Shamanic breathwork journeys."
"These experts created one of the most nurturing and safe environments I've been in. There was space for everyone's voice to be heard and experience honored, allowing us all to have a true exploration of the soul."
"The most mystical and heart-opening experience I've ever had was visiting the Sacred Stone Sites, which altered my perception of myself and this magical universe we live in"
"I am so grateful for having had this experience, I can't say enough good things. If you are on the spiritual path this is a most pertinent stop."
"The Scotland/Callanish Renaissance of the Sacred Feminine trip was an adventure into beauty, wonder, and magic that I'll never forget…. a once-in-a-lifetime experience. Daniel, Anyaa, and Nita are a wonderfully balanced team that led us through ceremony and altered states combined with lots of factual information about the sites. If you are considering the next adventure, don't even hesitate. You'll be so glad you said "yes," as I was! " Amrita Grace, Maui, Hawaii

My April 2014 trip to Callanish, Scotland with Daniel, Nita and Anyaa was a life-changing experience for me. The magic of this sacred timing at these sacred stones of the Divine Feminine had value beyond anything I could imagine. There is truly magic in these ancient sites and they speak to us. All we need to do is ask and listen – Mary Kern, Sonoma County, CA
RENAISSANCE OF THE SACRED FEMININE 2020
READING LIST FOR WALES/WILTSHIRE JULY 25-t0-AUGUST 7, 2020
WALES
BOOKS BY ROBIN HEATH (our guide and guest teacher for Pembrokeshire, Wales)
The LOST SCIENCE OF MEASURING THE EARTH–Discovering the Sacred Geometry of the Ancients, written in 2006 with John Mitchell. I feel this to be essential reading for any Shamanic Astrology. It is in this book that I first learned of the 5-12-13 triangle that captures the Moon/Sun relationship, the so-called 'silver fraction'. It also first led me to my interest in the Preseli Hills of Pembrokeshire.
BLUESTONE MAGIC, A Guide to the Prehistory of West Wales, 2010.
This is the book I used when I explored the Preseli Hills area last year….Really a great guidebook.


*




*
ALEXANDER THOM—CRACKING THE STONE AGE CODE—Secrets of the Circle Builders, 2007.
The great Scottish researcher is one of my heroes. It is he who coined the term "Lunar Standstill in 1969. This is a wonderful introduction to his life and work. One of the greatest Archaeo-astronomers of all time!
TEMPLE IN THE HILLS—THE DISCOVERY OF THE ORIGINAL STONEHENGE, 2016
This is Robin's latest work. I have not yet read it.  However, the subject matter, including his latest discoveries will be a great part of our time in Pembrokeshire.
Robin Heath has written other books also, but these are the ones that I am familiar with.
His Web-site is https://robinheath.info/ and the books are also available on Amazon.

WILTSHIRE AND AVEBURY AREA
BOOK BY PETER KNIGHT (our guide and guest teacher in Wiltshire)
WEST KENNET LONG BARROW—LANDSCAPE, SHAMANS and the COSMOS, 2011.
One of the places we will visit in our Wiltshire segment will be the West Kennet Long Barrow, where    Peter will lead us in ceremony, as he did during our 2015 trip.  This book is a wonderful introduction to the historical and cultural significance of this ancient site, as well as the surrounding Avebury area.
ABOUT AVEBURY
AVEBURY, SUN, MOON, and EARTH ENERGIES, by Maria Wheatley, 2014
This is my favorite guidebook to the Avebury rings and surrounding area
THE SILBURY TREASURE—THE GREAT GODDESS REDISCOVERED, by Michael Dames, 1976.
The classic work about the amazing and enigmatic Silbury Hill, which we will be visiting.
ON CROP CIRCLES
THE ALCHEMY OF NNE DIMENSIONS: The 2011/2012 Prophecies and Nine Dimensions of Consciousness by Barbara Hand Clow, 2010                                                                               Hand Clow overviews the dimensions in a way that explains many spiritual phenomena, our evolution, and is an avid expert on crop circles. Be sure and read chapter 11 on the circlemakers. Available on Amazon on paperback, kindle, and audiobook
SECRETS IN THE FIELDS: The Science and Mysticism of Crop Circles by Freddy Silva, 2002
CROP CIRCLES: Evidence of Intelligence by Freddy Silva, 2019  NOTE: Freddy has been investigating and tracking Crop Circles for at least 20 years., and speaking around the world. Anyaa has heard him speak a few times and follows his work.
CROP CIRCLE RESOURCES
www.Temporarytemples.co.uk
www.Cropcircleconnector.com
OTHER BOOKS FOR BACKGROUND AND INSPIRATION
These books are mainly about Ireland, but remember that the time-frame of 2000-4500 BC, the Neolithic and Megalithic Golden Age, had remarkable connections throughout Wales, England, Scotland, Ireland, Brittany, Northern Africa, Sardinia, Malta, Spain, and as we will see in the Fall of 2017, in Portugal.
ISLAND OF THE SETTING SUN—IN SEARCH OF IRELAND's ANCIENT ASTRONOMERS, by Anthony Murphy and Richard Moore, 2008.
A fabulous book about Neolithic times in Ireland.  It is this book that first awakened me to the June Solstice alignments and precession, with regards to the Sun in the hand of the 'high man' (Orion).
NEWGRANGE—MONUMENT TO IMMORTALITY, by Anthony Murphy
If you want to read just one book that gives the spirit and soul of the Neolithic and megalithic "Golden Age", this is the one. Anthony Murphy was a wonderful guide for us in Ireland for our 2016 event. We hope to have him back for a 2018 return to Ireland!
THE STONES OF TIME—CALENDARS, SUNDIALS, and STONE CHAMBERS of ANCIENT IRELAND, by Martin Brennan, 1994
The classic work that deciphers how petroglyphs and rock art connect to stars, cycles, seasons, and cosmology.  One of our 2016 Ireland guides, Jack Roberts, collaborated with Martin on this ground-breaking and revolutionary work.
A LEGACY OF WISDOM—The GENIUS, POWER, and POSSIBILITY of IRELAND's INDIGENOUS SPIRITUAL HERITAGE, by Judith Nilan, 2015.
Yet another marvelous work that captures really well why the Renaissance of the Sacred Feminine organizes these trips! Judith is a collaborator with Jack Roberts.
OTHER RESOURCES
a lecture by Robin Heath: "Learning the Megalithic Language Pt 1"    https://temporarytemples.co.uk/learning-the-megalithic-language-part-1-by-robin-heath