Due to the strange and unusual circumstances of 2020, this journey has been canceled.
We are rescheduling for Summer Solstice 2022. Subscribe to the newsletter here for updates!

Please let me know your interest so that I can keep you informed, and please sign up for my newsletter here
 New! I am thrilled to announce that Thea (Summer Deer) Stacey is joining me as my assistant facilitator!  If you have not had the pleasure of meeting her,
scroll down for her bio, and mine!)
Full Moon Sanctuary Presents:
Priestess Initiation Journey: Reclaiming and Restoring the Feminine
The Islands of Gozo and Malta

September 19th through October 2nd, 2020
13 nights, 14 days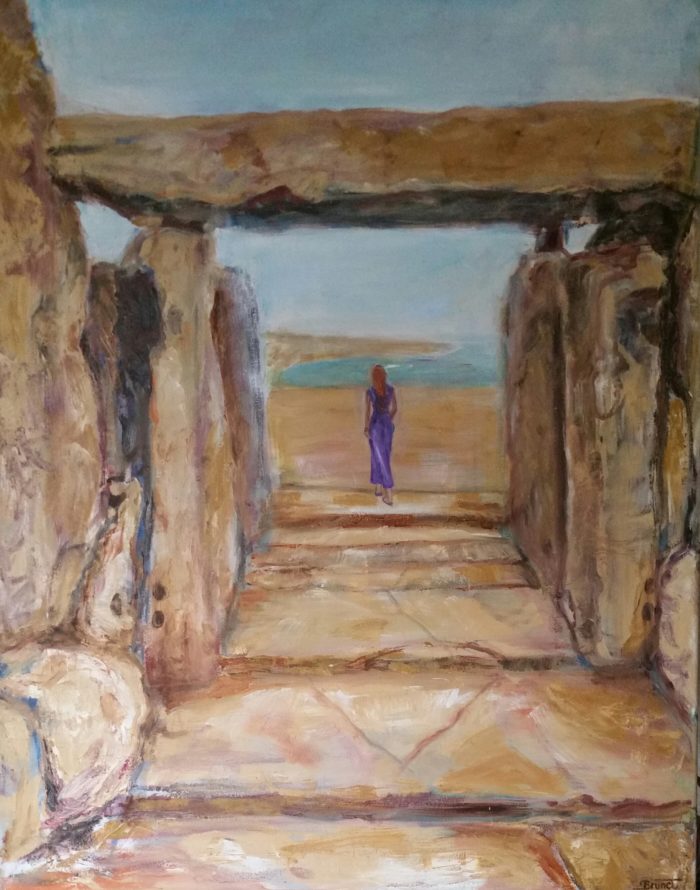 Sophie Brune, Visual artist/ registered art therapist 604-725-5737
The Divine Feminine left her imprint on the ancient islands of Malta and Gozo many thousands of years ago. It is a World Heritage site. The ruins of more than 50 temples are left for us to ponder and better yet, to honor with ceremonial imprints of our own.
If you are a mature woman who has been walking a spiritual path, who longs for a deepening journey into the Feminine Mysteries, and a desire to reconcile the opposites within yourself so as to positively affect others, please join us on Malta and Gozo for the Autumnal Equinox of 2020. You may go to my published article Reclaiming Initiation: The Priestess Path and see what women have to say about my priestess work over the last 21 years. If you are one of the hundreds of women who have experienced the Shamanic Priestess Process or have walked another lineage as a priestess, you are called to deepen with your priestess self in a unique and new way.
The ceremonies we will co-create include: rites of passage, sacred journeying, storytelling and music, sacred marriage, conscious death, and rebirth. We will work with our shamanic astrology charts, do shadow work, and emerge as self-proclaimed priestesses with optional ordainment as a Shamanic Global Minister in my Full Moon Sanctuary of Venus Rising non-denominational church.

I will also be offering a daily download and meditation on the Nine Dimensions of Consciousness as I have taught them in my Shamanic Magdalene Mysteries Circles. Many higher dimensional beings are gathering at this time to assist us and we have the opportunity to connect with them and our own multi-dimensional selves.
The Invocation of Electra
Electra, the third brightest star in the Pleiades, and one of the Seven Sisters will inform our journey as we invoke her story. Electra and her priestesses have a long history of moving from innocence, through betrayal and enslavement, to sovereignty. Malta is said to be the first place they came to experience being human. It is the place where we can heal the soul fragments of the feminine that longs to shine in the name of the Goddess.
When I heard this story, and shared it with Thea, we felt a clear resonance with what the feminine in both women and men have been experiencing. We bear the scars of a long history of patriarchal rule. I knew I was being called to Malta in 2020 to reclaim and restore my own soul fragments, and to gather together the women who felt called to reclaim and restore theirs. In our celebration of the feminine, we will activate the priestess within, enlivening our sacred work in the world.
We will invoke the Sisters of Electra to travel with us through time and space, offering prayers and ceremony to set the feminine free. This Journey of Initiation is a sacred calling and a unique moment in time. It will be a co-creation by the women who are called to make this journey. The sacred land of Malta and Gozo and her temples are ready for us.
Read the story of Electra here…
Sophie Brune, Visual artist/ registered art therapist 604-725-5737
There will be a limit of 13 women accepted for this sacred journey, and we will be a circle of 15 women. The tuition for this event is below.  Airfare to Malta is your own expense, as is ministerial ordination application fees (optional).
Tuition is all-inclusive:
shared accommodation
3 daily vegetarian or vegan means
paid entrance to three major temples, including the Hypogeum
local transportation
teachings and co-created ceremonies

Early Bird Tuition till June 1st, 2020:
Pay in full $3,540

$1,000 deposit, balance paid by June 15th, remaining balance paid in full by August 15th  $3,810
Regular Tuition after June 1st, 2020:
Pay in full $3,810

$1,000 deposit, balance paid in full by August 15th $3,990
Space limited to 12 women, with 5 single room spaces available for a $650 upgrade fee
Credit card payments:
I have priced this retreat as low as possible, and I am choosing not to cover extra fees, whether they are through a bank draft or PayPal. I have a PayPal credit card reader and can key in a credit card number for you but you will need to add on the PayPal fee of 3.5% of the total fee, more if it is an international card (4.5%) If you pay with your credit card through your PayPal account and you choose to pay me,  friends and family, you will be charged less: 2.9% plus .30cents  If you do not pay me, friends and family, I will be charged the 2.9% plus .30cents and I will ask you to reimburse me the fees. You can also use your card if you have a Revolut account, which is usually used for international exchanges. If you do not already have a Revolut account, it is difficult to get one in a timely way as you are put on a waiting list. I also have a Venmo account and you can use your credit card with Venmo, but again, they charge me a 3% fee to receive credit card payment through Venmo, which I would choose to pass onto you. 
Cancellation Policy:
Cancellation before May 1st: $500 admin. fee;
Cancellation between May 1st and June 15th: $750 fee;
Cancellation between June 16th and August 1st: ½ of the total paid is refundable (if your payment schedule has been met).
Cancellation after August 1st, no refund is available (but you may transfer your tuition to another participant).
NOTE: if for some reason the retreat is canceled which is highly unlikely, I will reimburse your tuition 100%
Please contact anyaamcandrew@gmail.com to register or chat with me to get your questions answered!
The island of Gozo, Our Temple space for the first 11 nights:
reviews from happy visitors to Satori:
Loved my stay at this wonderful spot! I spent 10 days in Gozo and really loved my stay here! The staff are very friendly, the beds are comfortable and the accommodation itself is very spacious! There is a clean and refreshing pool and the garden is very pretty! I would recommend to anyone looking to have a relaxing experience on Gozo!~A. N.
Had an amazing stay in Gozo and at the retreat centre thank you~S.B.
Perfect place to host retreats, our first weekend of a Woman's journey was a great success the serenity of Satori centre was a perfect addition!~A. S.
We have just got back from a 4-night stay at the Satori Gozo Centre and just wanted to share what a lovely time we had there. We stayed in the Aya villa, room A, which was lovely, very large, and spacious with its own bathroom. It was very clean and offered a nice view out onto the courtyard area of the villa. It is a shared villa and so there are communal space, living/dining area, and kitchen but all were lovely, clean, and comfortable. The kitchen had plenty of room for anything you needed and also whilst we didn't really do any of our own cooking, the was an oven, toaster, kettle, etc so you would not be restricted with what you could cook. The outdoor space was lovely. Beautiful pool and poolside area with plenty of sunbeds/sofas, and plenty of sunshine! All again kept very clean…~P.P.
Lovely atmosphere, great location kind, and friendly people, I could stay a while here. Gozo has a special energy and a lovely relaxed vibe after Malta.~M.D.
The Island of Malta, Our Luxury Hotel space for the last 2 nights:
a very recent review on Ramla Bay Resort:
Everything from start to finish about this stay was incredible. As a family, we have traveled around the world and stayed in varying levels of accommodation, and this has to have been our favorite so far. Every single staff member was friendly, professional, and made us feel welcomed, from check-in to check out. The facilities were of a high standard, immaculately clean, and there was enough to do even if you only stayed at the hotel. With many pools, spa area, Turkish bath, games room, and quiz nights – we weren't short of something to do. The views were tremendous and the food from the restaurants, cafes, and buffets was varied high quality, and delicious. We felt the price of everything was affordable and fair, and we will certainly be returning again – hopefully, later this year, and certainly next year also. Thank you Ramla Bay Resort for making our holiday such a treat. Negative: Nothing could have made our stay any better – we loved it completely.
Your Facilitators: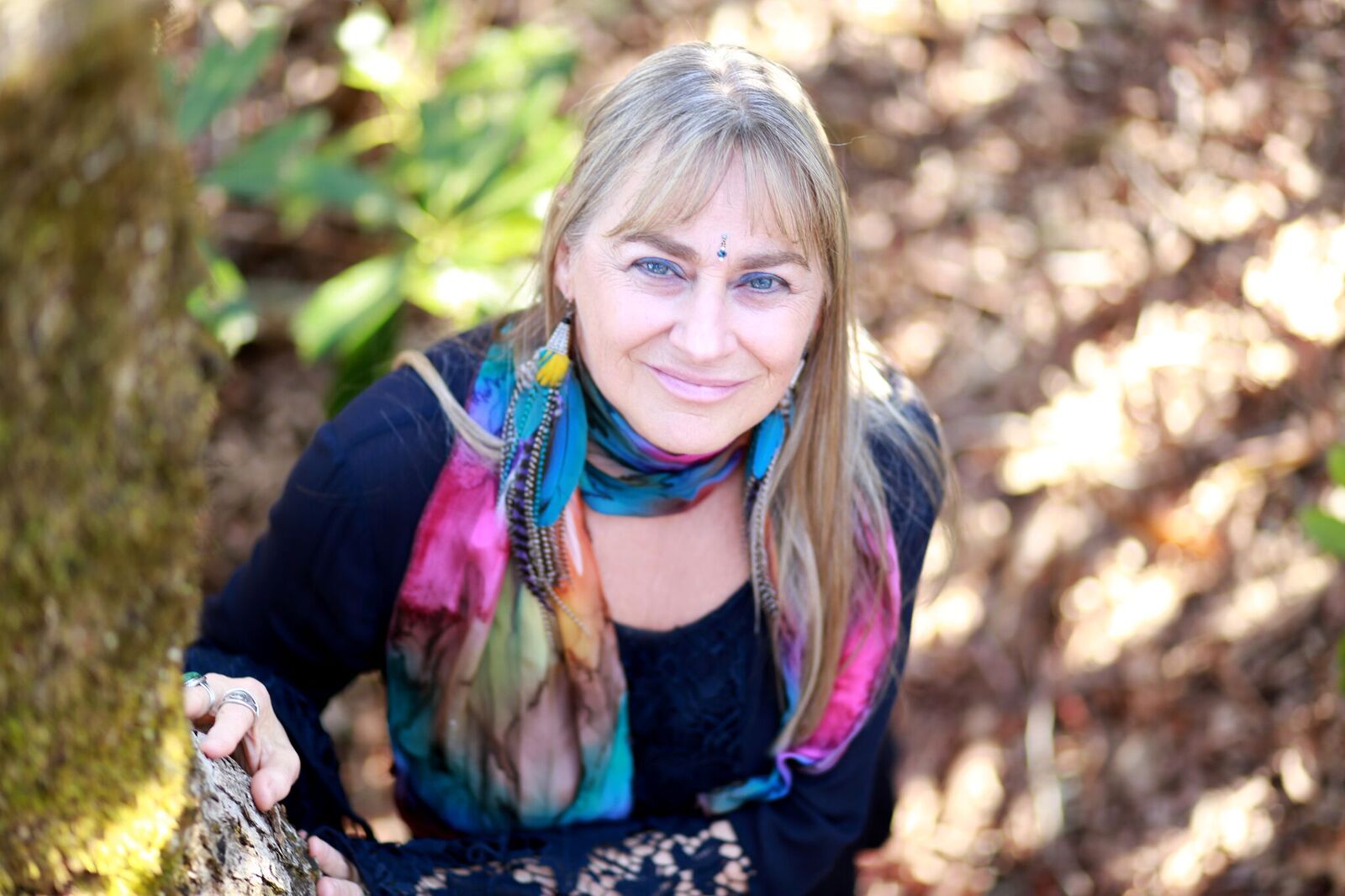 Anyaa McAndrew is a seasoned psychotherapist, an ordained high priestess, and a spiritual guide, residing in Western NC USA. For the past 21 years, Anyaa has created and facilitated several versions of priestess initiation work in the US and internationally, integrating a lifetime of therapeutic work with women. Anyaa is also a Master Shamanic Astrologer, Shamanic BreathworkTM Practitioner, Imago Couples Therapist, an early trauma specialist, and Sacred Sexuality Educator. Steeped in the Feminism of the early '70s, Anyaa now calls herself a "Divine Feminist" She enjoys bringing her 44 years of wisdom and experience to facilitating the personal journey and the couple's journey, co-leading grand adventures around the world and working on her own inner and outer Sacred Marriage. She can be contacted through this website: GoddessOnTheLoose.com
Thea Summer Deer is an herbalist, educator, and author, whose involvement in alternative and holistic medicine spans more than forty years. She is an ordained High Priestess and an award-winning singer-songwriter. Thea has released 6 CDs of original music, has toured extensively in the US, Canada, and Europe, and is the author of Wisdom of the Plant Devas: Herbal Medicine for a New Earth. Learn more at theasummerdeer.com and theaandthegreenman.com
Our Flex and Flow Itinerary:
Day 1, Sat, Sept 19th arrive before 2 pm at the Malta airport (MLA) to be transported to the Satori Retreat Center on Gozo, dinner, opening circle  
Day 2, Sun, Sept 20th theme: Women's Mysteries, grounding, overview, swim, personal explorations on the land

Day 3, Mon, Sept 21st theme: Calling in the Maiden, menarche ceremony on the land or by the sea   
Day 4, Tues, Sept 22nd theme: Initiation, ceremony at Ggantija temple, the oldest goddess temple
Day 5, Wed, Sept 23rd theme: Enlightening the Shadow, Shadow work and ceremony in the Ramla Bay Cave
Day 6, Thurs, Sept 24th theme: Learning our Shamanic Astrology Blueprint
Day 7, Fri, Sept 25th free day to work on your Spiritual Story, relax poolside, explore the beach, rest
Day 8, Sat, Sept 26th theme: Telling the Stories of our Spiritual Journeys at the Satori rooftop temple 
Day 9, Sun, Sept 27th theme: Sacred Marriage, ceremony on the land or by the sea
Day 10, Mon, Sept 28th theme: Conscious Deathing, Shamanic BreathworkTM experience
Day 11, Tues, Sept 29th theme: Sacred Rebirth, in the Satori pool
Day 12, Wed, Sept 30th  check out and travel to Malta, lunch on Malta, afternoon visit to Hagar Qim and Mnajdra Temples, sunset on the beach, arrive for late dinner at the Ramla Bay resort
Day 13, Thurs, Oct 1st theme: Embodiment and Emergence of the Priestess Within, outdoor ceremony, lunch, afternoon visit to the Hypogeum, evening closing circle
Day 14, Fri, Oct 2nd good-byes, off to the airport after breakfast
LEARN ABOUT GOZO AND MALTA BEFORE YOU COME!
Francis Xavier Aliosio

will be our literary resource to the Gozo and Malta temples. Francis is a great lover of the Divine Feminine, but unfortunately cannot be with us in person as a guide. Here, in his own words, are the handbooks and guidebooks that he recommends. I encourage you to gather and read those you are drawn to before our journey. You will also learn much about Gozo and Malta by going to his website here:

https://www.maltatemplejourneys.com/Index.html
The handbooks 'The Cosmic Perspective to the Maltese Temples' and the 'Sacred Symbols' were written with the aim to encourage people to do their own 'self-guided visits to the temples. They offer an alternative viewpoint to the temples from a cosmic, metaphysical and spiritual perspective of these sacred sites – a very different position from that declared by historians or found in conventional, archaeological and tourists' guidebook. Use them as your own 'Virtual GPS' and 'Companion' to guide you on your discovery journey of these sacred sites. Now, I am writing another book: The Hidden & Forgotten Temples which will complement these two books.
In my Islands of Dream, there is a whole chapter (3) that talks about the Goddess Culture.
On my website…there you have all the direct links of the books in hardcopy or eBook format.

Connect with each temple through the Sacred Symbols book:
Link to Sacred Symbols: https://www.smashwords.com
Check also Christine's (his wife) book about the Crystal City of Atlantis under Malta:
Or you purchase the hardcopy on Malta from:
and also check: The Magic of Lemuria about the sacred sites on the Central Coast: