Anyaa: About 6 weeks ago, I received an email from a woman, referred by a sister-friend, who asked me if I could help her. Surprisingly, her heartbreaking story brought me to tears. She lives on a bare minimum of resources with no funds for psychotherapy, yet it was clear to me that I had to find a way to work with her. It seemed that the Universe was responding to a vision that has been coming through, to create a fund for working with women who have been ritually abused. In that tearful moment in my kitchen, Joe said, "I'll be your first donor". Later that week I started working with this new client. We had our 5th session this past week and it is going very well. I'm working at half my usual fee, and she is relieved, hopeful, and grateful. I have enough funds to serve her for a few months, but this woman will need a few years of help to get to her goals.
If you would like to read her story, in her own words, go to read more IN MY NEWSLETTER WHERE YOU FOUND THIS, OR scroll down to the end of this blog. She is an amazing writer, one of the many gifts she is presently uncovering.
Many of my friends, students, and clients know that I have a specialty in working with trauma, specifically with women who are recovering from early sexual abuse. 
Fresh out of college, my first job was as a juvenile detention officer. I was assigned to a live-in facility where runaway teens were locked up. When I got them talking, l quickly learned that many were running away from sex abuse. I had no understanding of this, and the experience prompted me to get a master's degree in counseling. After grad school, I was asked to help staff a rape crisis center. The emerging life theme was not lost on me, and I learned that many rape victims previously suffered childhood sexual abuse. From there I co-created a counseling service and participated in training other service providers in early childhood sexual abuse, in a time in the late 70's when the issue was just coming out of the closet. Today we know that 1 in 3-4 kids is sexually abused in some form before the age of 18.
Over the years I have also seen a fair number of ritual abuse clients. These women showed up in my priestess circles and were among my friends. For many years I was confused by this. It has only been in the last several years that I have been able to start putting the pieces together, to understand what is behind this.
In 2020 I woke up to the bigger picture. Sex trafficking and ritual abuse of children have been out of control until the Trump administration promised to shut it down. Specially trained military teams have been joined by others such as not-for-profit Operation Underground Railroad headed up by Tim Ballard. See the front page of my website here, to view the statistics on human trafficking. If you cannot stomach those, at least listen to Lauren Daigle's song for the Operation Underground Railroad on the same page. It is beautiful and moving.
My awakening in 2020 was not political per se, but a call to see what has been happening to our children for hundreds of years by vast global networks of pedophiles from the lowest levels of society to the highest elites, including networks in Hollywood and D.C. There is a strong movement to normalize not only the rape of children but their ritual abuse and sacrifice by Satanic cults. It's been under our noses but most have not seen it. It's been offered to us and our children through Disney movies, cartoons, and by popular music artists through the years without much real investigation, but it is finally being pointed out in plain view. The scope of this blog is not to dive deeper into this subject, but to tell my own unfolding story. If you want more information, go to the front page of my website, read to the bottom, or scroll down to the links at the bottom.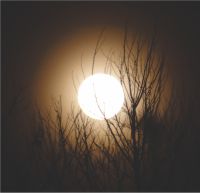 In 2011, I became a not-for-profit non-denominational church called Full Moon Sanctuary. For years I received small donations to supplement my psychotherapy services and my priestess process, occasionally ordaining women as ministers. With the dawning of my own awakening into the depths of what we are dealing with and how our children are being hijacked and used by these pervasive dark forces, this new project came into focus.
I am semi-retired. My international group travel to the Celtic lands and Sacred Sites has been derailed by the chaos of the past year, so I have turned more fully into my love of the personal journey. I now have a part-time zoom practice and am continuing to work with clients in all the ways that are fulfilling to me. Trauma work is still front and center for many, especially in these days when loss and grief are at an all-time high, and the masses are waking up to the dark underbelly forces that have been running our lives.
My intention is modest: to be able to serve no more than 2 women or older teens at a time, who are choosing to heal from severe childhood ritual abuse and or sex-trafficking. I am willing to continue working on this project at half my fee, but as a 44-yr veteran semi-retired psychotherapist, my life must be funded as well. While I am here to be of service, my self-care is number one.

If you feel called to help, you are invited to donate. A $75 donation will provide one session, a $450 donation will provide 6 sessions, and a $900 donation will provide 12 sessions, enough for 3 months of psychotherapy. Unfortunately, this kind of work is longer-term and must offer steady, consistent support to be really helpful. I can offer you a receipt for tax purposes for your generosity.
Thank you for reading thus far. If you cannot donate, please pass this onto another who might, or just send out a prayer. If you know of donors who are looking to fund small projects such as this one, please let me know. Thank you, Thank you, Thank you!
Here are ways you can donate:
PayPal: anyaa@goodessontheloose.com
Zelle: Anyaa McAndrew or 828-788-0773
Venmo: @Anyaa-McAndrew
If you prefer to donate by check, you can make it out and send to:
Full Moon Sanctuary, 38 Starshine Ridge, Whittier, NC 28789
My anonymous client's story and appeal starts here:
HERSTORY: IT TAKES A VILLAGE
I deeply believe it takes a village to raise a child, to usher an adult into wellbeing. I am also deeply aware that for many, we are not blessed with this village when we needed it the most.
I am a survivor of sadistic ritual abuse, incest, and repeated, enduring violations that stem from this traumatic upbringing. I developed Dissociative Identity Disorder (DID) as a desperate measure to survive the un-survivable. This saved my life, but it took from me everything else. My life is incredibly small—no partner, no kids, no career and no means of sustainable income beyond the most basic of necessities. I believe competent, consistent, and targeted therapeutic intervention can be LIFE-CHANGING. But as many of you are aware, the therapy required for those of us who might need it the most is the least accessible given the poverty so inherent in a life ravaged by trauma.
I have fought tooth and nail to survive while struggling with the challenges of eating disorders, self-harm, and a nearly successful attempt to die. Yet here I am surviving, and it is BEYOND time I am granted the freedom to LIVE as well.
I have been offered the opportunity to receive counseling by a psychotherapist with 40+ years of experience. She offers a range of tools that includes Parts work, expertise in EMDR, and most excitingly the delving into the places where spirit and the sacred are co-journeyers that create meaning out of what otherwise might be a meaningless life history. Anyaa McAndrew is a gifted holistic practitioner and has offered her services to aid me in this journey back to myself. She (and I) are seeking to raise ongoing funds and grant monies for her non-profit church that would subsidize my own therapeutic journey and it is hoped might one day fund these services for others like myself as well. Please note NO donations received will be going directly to me or in any way be accessible to my personal account. They will ALL go directly towards Full Moon Sanctuary from which my therapy costs would be deducted.
I believe I am meant to "pass it on", to pay it forward by helping others like me. I have already had the opportunity several times. I believe that as I become whole, I will have more opportunities to radiate that wholeness and magnetize others I can assist, even if it just by telling my own story.
With that, I ask for your support. Whether that comes in the form of being called to donate yourself or as the inclination to speak to others interested in funding this worthy endeavor. Or instead, perhaps you may be willing to send out this request far and wide. I am humbly grateful.
I am asking you to help me gather a village—so that I and others like me can find the support and opportunity we desperately deserve to create a meaningful life out of a past riddled with horror and pain. I am asking you to join me in this immense web of interconnected journeyers in a world where no one is left behind. In a world where we are all just walking each other home.
Thank you.
Anyaa: In the meantime, take a look at my other offerings in my March 2021 newsletter. I've posted a great article by Daniel Giamario, founder of Shamanic Astrology at "https://thegiamarioapproach.com/" Approach on The Three Shamanic Worlds, and a bit more on some other services. Here is a link to my recent newsletter (March 10th, '21), if you have not received it, and you can go here to subscribe.

IF YOU ARE STILL READING MY NEWSLETTER, Click on the back arrow at the top of your browser to return to my Newsletter, or click out of this page.