Shamanic WiseWoman Process: Path of the Sacred Feminine Elder
Shamanic WiseWoman Process:
Path of the Sacred Feminine Elder
(Sponsored by Full Moon Sanctuary of Venus Rising Congregation)
Check out the early-bird special tuition if you register before Dec 31st!

The elder woman of ancient times sat in sacred circle to source divine guidance for their people. They guided their families, tribes and clans through the transitions of life. Their circle time was precious, private and pleasurable because they earned the right to gather in this way. We can imagine the rich story-telling about lives lived through danger, struggle, pain and celebration. Being in sacred circle was a way to learn and teach how to be part of community and how to grow as an individual. It was as vital as Life itself. Life experience yielded the fruits of wisdom and grace that was transmitted in service.


More than ever before, the seasoned woman of consciousness is being called to embody her wisdom gifts for the great work of leading family and community through Mother Earth Gaia's dark night of the soul.

"I felt the seeding of a new culture, as we affirmed our own well-cultivated self-posession, our potent cache of wisdom, and out trustworthy intuiton. As I aligned with my WiseWoman's soul, made peace with my mortality, and retold my stories, excavatng the treasures and blessing the lessons, I began to nurture a feminine presence of far reaching impact on myself and the collective, for graceful aging and empowering dominion." BMT, WiseWoman participant
Join a committed circle of women 50 and older, as we come together three times, in sacred space, to:




• Honor our timelines, and step into WiseWoman power




• Incorporate our life experiences with the assistance of the priestess within




• Befriend the Death Mysteries and make death an ally




• Recognize life patterns and weave them into a complete tapestry




• Tending the neglected thresholds of the past




• Honoring the emerging Matriarch and Elder




• Welcome the WiseWoman we are becoming, using the tools of memoire, art, breathwork, dreaming, ceremony and more




• Discern our own unique WiseWoman blueprint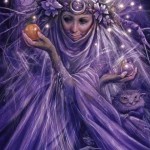 Who is this Process for?
The priestess who has asked "what's next after the Priestess Process™, or the Magdalene Mysteries™"?

The woman who has never done the Priestess Process™ and walks as the Divine Feminine in the World.              

The woman courageous enough to consciously create this phase of life: to dig deep, to go further, to own her own path, to step into what's next.

The woman seeking community with other courageous women doing the same!

The woman who may not have all the answers, yet she's willing to show up and explore.

The woman who knows there is always more, and knows she can access all that is hers.

The woman who wants to unearth and meld the patterns of her life into a cohesive path that of her divine blueprint.

The woman who is ready to share her wisdom with others.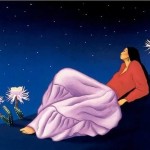 YOUR FACILITATORS:
Anyaa McAndrew, MA, LPC, NCC is an Ordained High Priestess, and a congregational leader of Full Moon Sanctuary. She has dedicated her life to the path of the Divine Feminine, facilitating women's awakening and empowerment for the past 40 years. She is the creatrix of the Shamanic Priestess Process and many other retreats, workshops and processes for women. At 64 years and finally recognizing herself as the WiseWoman she is, Anyaa is thrilled and inspired and to co-create and facilitate this unique experience of WiseWoman consciousness with her priestess sisters Mary Grace and Jacoba. For more about Anyaa and her work, visit her website www.goddessontheloose.com
Mary Manera, MA is a Shamanic Priestess and a Shamanic Magdalene. She brings vast experience in group facilitation, non-profit leadership, hospice work, spiritual care and retreat facilitation. Mary studied gerontology in the mid 1980's, and has worked in various elder care settings. For the past 17 years, she has facilitated an annual women's silent retreat at Hope Springs Institute. Mary contributes her energy to numerous circles, including as a co-founder of the Conscious Crones & Elders community in Cincinnati, and as a singer and "matriarch" with MUSE, Cincinnati's Women's Choir.

Jacky (Jacoba) Groenewegen, LMT, CTT is an Ordained Shamanic High Priestess. Jacoba serves women with her unique gifts as a Licensed Massage Therapist, energy healer, and a Certified Thermographic Technician. It is her belief that living a life of purpose carries with it the responsibility, joy and honour of being in Service to others. "We're all in this together and it truly does "take a village' to navigate life." She has had a private practice since 2005 in West Chester, Ohio.
TIME FRAMES, STRUCTURE, PRACTICALITIES:
The Next Introductory Session is Feb 23-26, 2017!

Attend this stand-alone weekend to decide

if the rest of the Process is for you!
Here's what some women have to say about the Introductory Weekend:
Would you recommend this to other women?
"Yes!  To mature women who have done lots of personal introspective work, who are respectful of group process, who are hungry for self-exploration for the purpose of releasing what the beliefs and stories that shackle their psyches. It is an opportunity to light the eternal fire of Crone/Elder to become a Death Doula."
~~JH Cincinnati, OH
"I would recommend it to others who I feel would be ready and wise enough to step up to the process. When you are willing to open your hearts and dive deep, that's when miracles happen."
~~DE, Vancouver, BC
"Absolutely!  I know this is SOUL work. I'm thrilled with this creation. I believe this sacred work is about embodying our medicine and integrating our wholeness.   And in the process letting go of whatever we are ready to release so that we can step into our Wise Woman."
~~SF, Western NC
"Yes-obviously only to those seeking it – connection to others who wish to do this last dance with purpose, dignity and by honoring ancient ways in a modern world. Crone Sisterhood is just as juicy as younger circles with so much more wisdom and power!"
~~EFY, Atlanta, GA
"It exceeded my expectations.  I was inspired by the activities and the women in the group."
~~MS, Cincinnati, OH

 

All Sessions are in the Cincinnati Area
Session #1 (Introductory) February 23-26, 2017

Session #2  April 27-30th, 2017
Session #3  June 22-25, 2017

Each of three retreats:
starts Thursday morning and ends Sunday afternoon with some optional eveing activities

workshop only (inquire about lodging with a participant, and we will assist you!)
each weekend is $800 tuition, $710 early bird paid in full by December 31st, 2016

requires a $300 deposit made out to Full Moon Sanctuary, mailed to Mary Grace Manera (see contact info below)
requires that if you decide to commit to the remaining 2 sessions, remaining tuition payments for each session must                                                be complete before the start of the session
pre-payment discounts will be available for the remaining 2 sessions, if you decide the remaining Process is for you!

Cancellation Policy: Deposits received for the February session are non-refundable. If you choose to participate in the full three-session series, you agree
to submit a $300 non-refundable deposit for each additional session to hold your space. Fees from cancellations may sometimes be applied to another service,
program or process, gifted by the cancelling participant to another participant, or be deposited in a scholarship fund to supplement the tuition of a participant
in need, at the discretion of the facilitators.
(NOTE: because Full Moon Sanctuary is a church, tuitions are considered a donation and are tax-deductable)
To participate in this first session, we have a unique questionaire designed to help you and us determine if you are ripe for this Process. The material and the experiences we will be engaging together will stretch us, deepen us and expand us all!
Go here to download the questionare, or use this link http://marygrace372.wixsite.com/enter-the-quiet/wisewoman-application
For more information, questions, and to register contact Mary Grace Manera marygrace372@me.com
Also, check out our recent article below published in the July/Aug 2016 issue of  Whole Living Journal
and our recent radio interview here!
Check back for articles and more details added to our webpage!
Wise Blessings,
Anyaa, MaryGrace & Jacoba
Walking As a WiseWoman
Anyaa T McAndrew, MA, LPC, NCC
There is a Karen Taylor-Good song that we use in the Shamanic Priestess Process™ called Use Me Up, that goes like this: " When I meet my maker and my time on earth is done, when I stand before Her (word change mine) looking back on where I've come, I can only pray that with Her grace and love, She will say," I used you up". Use me up, let me give everything I am, pour out my heart and soul according to your plan. Use me up, let there be nothing of me left, no chance to love untaken, not one regret."
As we move into the 2nd half or even the last 3rd or 4th of our lives, seasoned women of consciousness, what I am calling The Shamanic WiseWoman, know that time is now precious to give our remaining gifts to the world, to "use up" our time here fulfilling our purpose, telling our stories and leaving our own unique legacy. Our spice and seasoning  comes from years of hard knocks, tough lessons, and dark nights of the soul, and as equally from the joyful celebrations, pleasures and adventures of our lives.
We are intended to honor the gifts we have already given, and the thresholds already crossed, so that we can gain the energy to renew ourselves again and again. In the holy spaces we can create together as sacred women, we can rise from the ashes of old wounds and old ways, and consecrate our lives toward new ways of offering ourselves in service to our world which can so greatly benefit from our wisdom.
I am thoroughly enjoying walking as a WiseWoman these days, but that was not so until recently. I have been an eternal youth most of my life, choosing not to have children and instead focus on my sacred work and my "freedom" to be eccentric and forge new trails. I have been discovering new facets of myself as I embrace my wisdom and care less about self-image, accomplishment and achievement. Through all the twists and turns of my life, I have indeed cultivated the mother energy within me. Now she is becoming the grandmother! I am also discovering a new kind of spiritual sensitivity, a profound connection to the animal kingdom, and a deepening connection to my own inner mate.
These revelations were not available to me in younger versions of self.  I am able to be more present-centered, less distracted by the glamours of the world, as I drop into the last cycles of my life. I no longer have goals, because I want to follow more of what inspires me and less of what drives me.  Because I encounter it more often, I am drawn to explore the mysteries of death these days, and I look forward to doing this with a strong circle of strong women.
As we gather this first circle of Shamanic WiseWomen, we will be tilling new soil for the women who are now in their 30's and the 40's to plant their wise seedlings. It is clearly a new day for women on earth, because if we are awake, spiritually alive, or initiated into the priestess within, we know that life is precious, time is precious, and there is so much to do, to give and to be. We are ready to be used up by life to the fullest extent possible!
Enjoy our gallery of eccentric and archetypal WiseWomen! We noticed that there is a scarcity of images for Her…please send Anyaa at anyaamc@me.com your favorite images and we will add them to our collection here!