ISTA Priestess Initiation Journey Phase I: November 2017 Egypt Trip down the Nile

Click on each panel to read the detail, also outlined below.
Email
anyaamcandrew@gmail.com
to have our beautiful flyer and an application sent to you!

Priestess Initiation Journey Phase I:
The 5th Dimensional Priestess and Women's Mysteries
Southern France (completed August 9-15, 2017)
read below what women had to say!

UPCOMING:

Luxor, Egypt (Nile Boat)

November 11-18, 2017
If you are ready to shift your life and integrate all that you know with that which you truly are, then come embody the tools of the sacred priestess and learn how to apply them in your everyday life!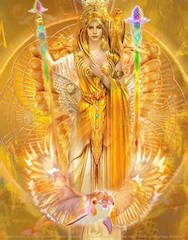 We have chosen this golden goddess as our symbol for the return of the radiant solar feminine as courage, inspiration and visionary leadership.
OUR VISION
We are dedicated to the personal awakening of the priestess, within the feminine polarity, as the vehicle and the foundation for the return of the Great Mother and the Divine Feminine on Planet Earth. We envision this great return as fundamental to the restoration of the Divine Plan and the creation of a New Earth founded on principles of the collaboration of Feminine and Masculine as equals, without hierarchy. Through Living Ceremony, Initiatory Processes and teachings that stretch us into ancient and new feminine territory, deep sharing and bonding, we collectively activate, empower, and bless each being to journey toward her soul's purpose and her unique sacred work at this time of the Great Transformation and the Turning of the Ages.
Listen to our 33 minute audio preview of the Priestess Initiation Journey!
Phase I: The 5th Dimensional Priestess & Women's Mysteries
Luxor, Egypt November 11-18, 2017
Phase I Mysteries Include Teachings, Activations and Ceremonies, including, but not limited to:
Womb Clearing and Activation Ceremony 
Stages and Phases of the Feminine Heroine's Journey
Discovering Our Personal Feminine Archetypes
Understanding the Wheel of the Year
Ascension Mysteries Overview and Activation
First Blood Maiden Ceremonies
Footwashing Ceremony to honor the return of the priestess
Initiation Ceremony into the larger Cauldron of the Process
Your Facilitators:
Anyaa McAndrew is a seasoned psychotherapist of 41 years, a Shamanic Astrologer and an ordained high priestess residing in  the Smoky Mountains of NC. Anyaa is the Creatrix of many processes that have facilitated personal and spiritual empowerment for women, including the Shamanic Priestess Process™ and the Shamanic Magdalene Mysteries™ across the US, Canada, Costa Rica and Ireland. The Priestess Initiation Journey™ further integrates a lifetime of therapeutic work with women. For more informtaion on Anyaa and her sacred work, peruse this website www.GoddessOnTheLoose.com
Yasmeen Hana is an Ancient Egyptian Yoga teacher, a Tantric guide to inner union, supports womb clearings, offers blue lotus ceremonies and is ordained in the ISIS lineage. She is an ISTA faculty and founder of the Egyptian Temple Arts school. For more information please visit: http://www.egyptian-templearts.com/

Prerequisites:
Completion of ISTA Level I and~or by Application Only. You may request an application by contacting:

anyaamcandrew@gmail.com
All-Inclusive Tuition, Deposit Requirement, Accomodations and Other important Details:
You Missed Southern France: Chateau St Victor Le Coste!

But Here is what the women who attended Phase

I in Southern France have to say:
"I felt very much held by Anyaa each single moment. I could express myself with full permission. I was enjoyably inspired by Jasmeen's graceful behavior. The Organization was amazing, even though I believe Anyaa and Jasmeen adapted each day to our circle's flowing vibrant energy!"
I did not know how healing a woman's bathing ritual would be! I felt held in a sweet bath by supportive sisters with an abundance of empathy and love!"
"The Triple Maiden
This was My maiden journey
It was the Program's maiden Journey
It was the Journey into the Maiden
 I came into it wanting to be a mother.
What better way to do it than to close down the maiden years?
And a huge river of blood and tears opened.
My maiden cried and cried…so much grief opened.
I wasn't aware of just how much my early years had hurt.
The sheer amount of pain, and nobody to hold it or often even acknowledge it.
But who better to hold it than my priestess, adult, mother self?
 In this journey I had learned a great deal many things.
But what I treasure the most is the connection between women.
And the appreciation of women who are unapologetically themselves.
 I emerge with a lot more confidence in my spiritual authority.
I feel I have remembered a lot.
And now I really want to help bring people back to themselves,
to each other, and in connection with the earth through the use of ceremony."
Enjoy our beautiful 2+ minute video overview of our Phase I Journey in Southern France!
And another testimonial:
"Merci pour ce fabuleux stage où j'ai découvert ce qu'est un cercle de femmes. J'ai partagé émotions, danses, méditations, astrologie et surtout des rituels. J'ai aussi appris des choses sur mon masculin et mon féminin, sur l'équilibre entre les deux. Je me suis centrée sur moi même tout en partageant des moments très intenses avec d'autres merveilleuses femmes quidées par deux superbes professeurs. Nous étions hébergés dans un merveilleux chateau au coeur de l'arrière pays du sud de la France  . Je recommande vivement ce stage aux femmes qui veulent approndir leur éveil spirituel."
English Translation:
"Thank you for this fabulous workshop where I discovered what is a circle of women. I shared emotions, dances, meditations, astrology and especially rituals. I also learned things about my masculine and feminine, about the balance between both. I have focused on myself while sharing very intense moments with other wonderful women quidées by two superb professors. We were staying in a wonderful castle in the heart of the hinterland of southern France. I highly recommend this course to women who want to improve their spiritual awakening."
http://www.chateau-st-victor-la-coste.com/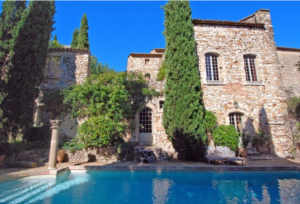 Now, let's talk about a trip down the Nile Nov 11-18, 2017:


 Luxor, Egypt (Nile Boat):
Total Tuition: 1700 Euros, including all food, accommodation, and offerings

Options are:
– Pay the entire amount and receiving a free bottle of lotus oil (50 Euros value)
– Pay a deposit of 440 Euros and the full amount by the 1st of November.
– Pay a deposit and the rest in cash upon arrival or with credit card (for late applicants only, you risk us being full).
Cancellation Policy:

Deposits are non- refundable with the exception of severe cases of illness or death  reported at least 2 weeks before the event begins. In the event of this type of cancellation within 2 weeks of the event, you may be able to transfer tuition payments to another participant at the discretion of the facilitators.


No refunds will be made for payments made after the deposit is made, but if you need to cancel for any reason, you may be able to transfer tuition payments to another participant at the discretion of the facilitators.

If you have paid the entire amount up-front, and you cancel 45 days or more before the event begins, you may recieve a full refund, minus a $500 fee.
What's Next?
email both of us with your questions:

http://www.egyptian-templearts.com/ or anyaamcandrew@gmail.com 
AND~OR Email anyaamcandrew@gmail.com

to have our beautiful flyer and an application sent to you!

Fill out the application and return to

anyaamcandrew@gmail.com
Once you hear from us upon successful review of your application, we will send you instructions to make your deposit.


Once you make your initial payment or deposit, we will send you a confirmation letter and packing list so you may begin to your preparations!

Book your flights!
Why do we need an Application from you?
we want to assure that this Journey is a good fit for you.

we want to collect pertinent personal information for future reference.

….and to help the facilitation of your journey be as graceful as possible!
Want to read testimonials from other priestesses?
go here to read what priestesses have had to say through the past 17 years.
What are Phases II and III about?
Here are all three themes: (NOTE: we won't be giving everything away, as we prefer you experience The Journey one phase at a time!)
Phase I: The 5th Dimensional Priestess and Women's Mysteries
Phase II: Enlightening the Shadow Between Women and Releasing the Patriarchy Within
Phase III: The Sacred Marriage Within, Death~Rebirth, Emergence and Ordination
Listen to our 33 minute audio preview of the Priestess Initiation Journey!