Coming Events 2017
Scroll down to see these events:
Shamanic Magdalene Mysteries: go here to overview Isis Cove residential retreat versions of this amazing Process for emerged priestesses only!

Renaissance of the Sacred Feminine 2017: Stars, Stone & Stories: July 30th-Aug 9th 2017, Wales and Avebury at Crop Circle Season, go here to watch for updates and early bird specials!

The Shamanic WiseWoman Process: The Path of the Sacred Feminine Elder: go here for details on 2017 dates and locations!
***************************************************************
Renaissance of the Sacred Feminine: Stars, Stone & Stories
July 30th-Aug 9th 2017, Wales and Avebury at Crop Circle Season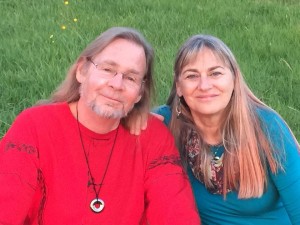 Join Anyaa & Daniel in 2017 for an 11-day adventure in both Wales and Avebury, UK
Go to our webpage here for all the details of the last trip, and visit our facebook page
***********************************************************************************
Shamanic Magdalene Mysteries 2017

Artist: Richard Stodart
NOTE: The Shamanic Magdalene Mysteries is a higher octave of the Shamanic Priestess ProcessTM. You can participate if you have emerged as a Shamanic Priestess or a priestess with a qualified Priestess ProcessTM Facilitator.
****************************************************************************
Shamanic WiseWoman Process:
Path of the Sacred Feminine Elder
(Sponsored by Full Moon Sanctuary of Venus Rising Congregation)

The elder woman of ancient times sat in sacred circle to source divine guidance for their people. They guided their families, tribes and clans through the transitions of life. Their circle time was precious, private and pleasurable because they earned the right to gather in this way. We can imagine the rich story-telling about lives lived through danger, struggle, pain and celebration. Being in sacred circle was a way to learn and teach how to be part of community and how to grow as an individual. It was as vital as Life itself. Life experience yielded the fruits of wisdom and grace that was transmitted in service.
More than ever before, the seasoned woman of consciousness is being called to embody her wisdom gifts for the great work of leading family and community through Mother Earth Gaia's dark night of the soul.

********************************************************************************
Listen to Anyaa talking about the Priestess Archetype
To hear this 2-minute audio, click here: Anyaa on the Priestess Archetype
To read what women have to say, go here.
More on the Priestess Process
As a woman……
What are my soul's specific qualities, gifts, intentions and purpose and how do I walk with that in today's world?
Where can I find a circle of women who will provide a safe container for me as I bring forward who I am?
What can I do to finally emerge to heal and work through blocks so that I can find and tap into my true inner power?
How can I add to my understanding of that which mediates between my human self and my Divine Self , the inner priestess archetype?
"It is difficult to express in a few lines what the Priestess Process experience meant to me. Simply stated, it is the most incredible gift I could have given to myself in this lifetime. I came into the first weekend with all the pieces of my 58 years of this lifetime gathered and somewhat sorted. The puzzle came together slowly over the course of the next few months. Then, when I walked through the arch, emerging as Priestess to the Planet, I felt total re-affirmation that my path, as I had chosen it, was not just a good one for me – but the ONLY one I could have possibly taken. It has been less than 9 months since my emergence and I am reaping the harvest of the seeds planted and nurtured. The women in my circle have become a part of my life and the sisterhood has been truly precious. Thank you for having chosen this awesome teaching tool as your life work. And thank you for sharing it with me. You are a blessing in my life."
To read what women have had to say for the past 16 years of the Shamanic Priestess Process, go here.
For More Information On Bringing the Shamanic Priestess Process to your area or to be referred to a circle near you: CONTACT: Anyaa McAndrew at 828-788-0773  or e-mail anyaa@goddessontheloose.com OR VISIT this website for articles, interviews and to see what women have to say about The Shamanic Priestess Process.