Personal and Couples Private Intensives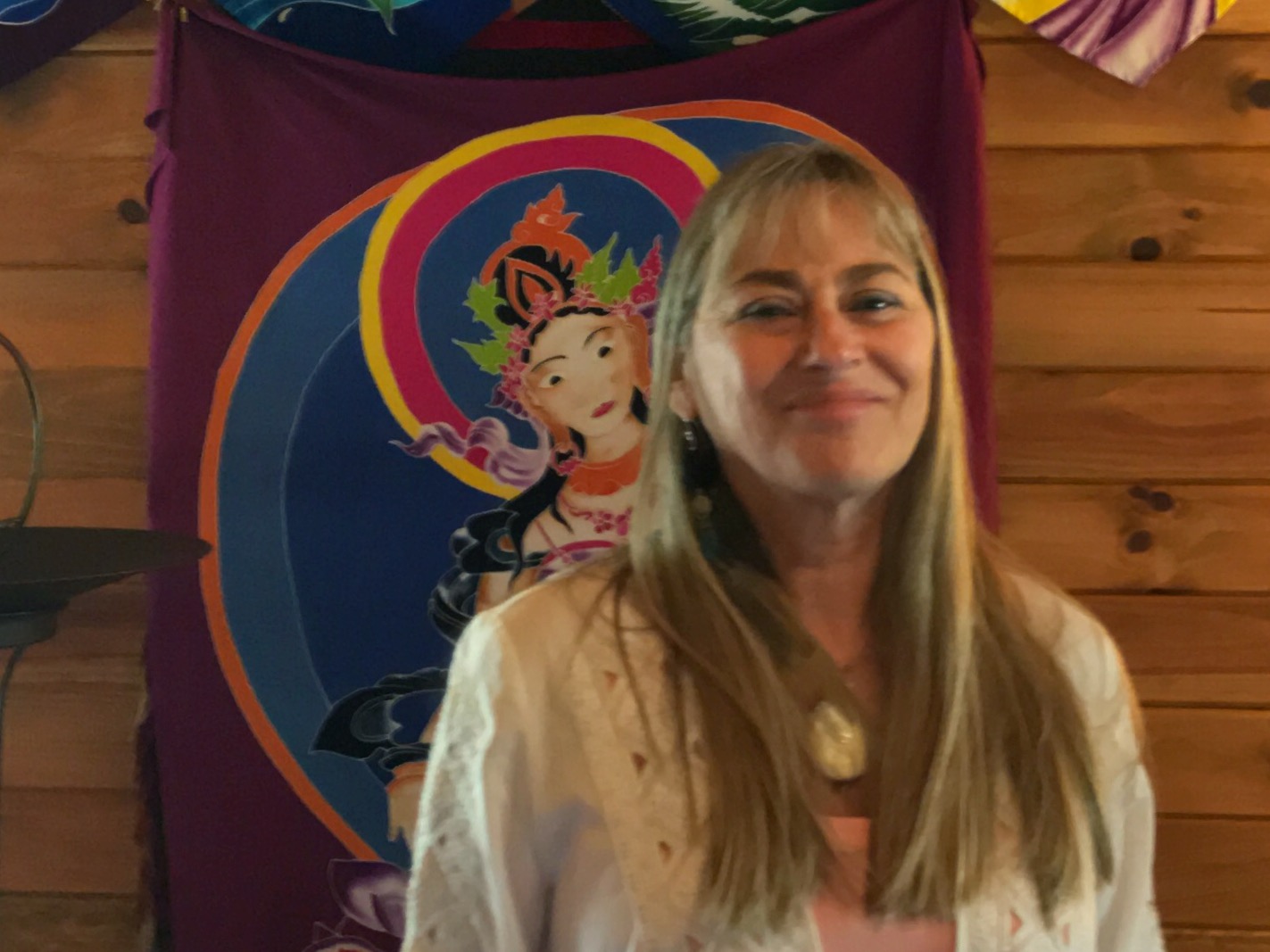 The most time and cost-effective way to do personal soul work in these times of maximum acceleration is a deep immersion experience! Scroll down for what my clients have to say about their experiences.
Contact me for special pricing for a 3-day intensive with me before the end of April 2018. Included is dinner the night before we begin, 3 full days, a 4th overnight, airport pick-up and drop-off in AVL (Asheville, NC) if needed, and one follow-up phone session. 
Exploring, clearing and healing while deeply relaxing, unwinding and de-stressing offer the best opportunity to shift into new ways of being that hold true once we enter back into normal 3-D life. Phone session follow-up is also available if needed. The Smoky Mountains of Western North Carolina are beautiful in all seasons, and our beautiful, sustainable, round 2-story home with hot tub and nature surrounding us, afford beautiful views and trails to walk. The surrounding areas offer hiking and sight-seeing. We offer deliciously prepared organic food, some grown in our own gardens, and our guests feel at home and comfortable.

Fees are dependent on the kind of work we do, and the number of days you stay with us. Fees include all meals, lodging in a comfortable guest suite, and all services. The variety of services can include, but are not limited to:

Psychotherapy and Counseling for a variety of life issues.

Shamanic Breathwork, mandala artwork, with processing & integration work

A Shamanic Astrology natal chart reading with current Initiation Cycles

Other work & processes as needed, including
EMDR trauma release work

Emotional Clearing work

A personal flower~gem essence combination

Enneagram work

Past-life regression

Intimacy~Sexuality coaching (women and couples only)


Imago Couples Therapy

Counseling and Coaching around issues specific to men or women
Time for journaling, napping, hotub, deep rest, walking to Isis Cove Community temples and trail, exploring nature.

Massage, bodywork and Cranial Sacral sessions are usually available for a very reasonable fee from local practitioners.

 
OR, if you are a Shamanic Astrology Student, come and do a 24-hour private intensive and just focus on learning SHAMANIC ASTROLOGY at any level! Special pricing for this option. See Anyaa's Shamanic Astrology page here.
We accept Visa and MC. The services you receive, minus food and lodging, can be considered a donation to our church, Full Moon Sanctuary for tax purposes. If you choose to use your medical insurance coverage, Anyaa is seasoned (43 years of experience) Licensed Professional Counselor (LPC) in the State of Georgia , and a National Certified Counselor (NCC).  She can give you a SuperBill for services that you can submit to your insurance company for reimbursement.

Contact me at anyaa@goddessontheloose.com for more information, testimonials from individuals and couples who have worked with me, and to schedule a time or just chat about the possibility. Due to my busy schedule, I need plenty of advance notice to schedule Private Intensives.
Here is what others have had to say:
2017:
"I experienced two amazing personal intensive weekends with Anyaa in 2017. Early in the year, I experienced the devastating loss of my first true love and one of my very best friends. After his passing, I began a downward spiral and was really quite desperate by the time I went to Isis Cove. I worked with Anyaa in conjunction with another practitioner in the Cove. The work I did with Anyaa was very deep, personal, and spiritual. The EMDR session was truly transformational and key to my being able to accept his passing, move past deep-set emotional issues, and begin living again. It was astounding to me how, in just one weekend, we were able to accomplish what months of traditional therapy (and medication) failed to achieve. Because of that success, later in the year, I went back to work with Anyaa and the other practitioner on some very old and traumatic childhood issues. I had almost no memories from childhood and always felt like there was a block of some sort preventing any memories – and preventing me from moving forward with my life in certain ways. Once again, the work with Anyaa was key in my breakthroughs. During an EMDR session, I began to have specific memories that confirmed suspicions of abuse. Which was amazingly freeing in and of itself to know that something did happen and I wasn't completely mental. Of course, that knowledge also came with a fair amount of pain and anguish and a deep sense of betrayal. Which, I was able to work through and let go of during an emotional clearing session with Anyaa. I can't really explain what happened; all I can say is that it was tremendously effective. I was able to process and let go of an enormous amount of anger and resentment and begin trusting my feelings and intuitions. I highly recommend Anyaa for any emotional or spiritual issues or traumas you need to resolve – or to learn more about and strengthen your own spiritual development. While you're at Isis Cove, take advantage of the other practitioners that are onsite, and be sure to walk around and enjoy the therapeutic nature that surrounds you – it's truly a beautiful and magical place!"
"After a personal intensive with Anyaa McAndrew I felt nourished, free and that I had transformed years of past karma and lives in just a few days. Her work is deep and thorough, as she blends a unique combination of psychology, spirituality, shamanism, and wise woman wisdom to give her clients the guidance and a sacred space for self-expression, healing and transformation."
"I did not know what I didn't know until I took a personal intensive weekend with Anyaa. Her comprehensive approach using astrology, Breathwork, walks in nature and several other modalities helped me take a big picture look at where I have been and allowed me to gain insights about where I could go in my journey. I discovered things about myself that I did not know and began a process of healing wounds that I did not know existed. I also healed wounds that I know I was carrying around with me. She also helped me to understand my role with family, friends and the business world and started me down a path that is in alignment with my heart. By being able to engage all weekend long in her personal intensive the weekend was more fruitful and allowed more insight than would have been garnered in any other way."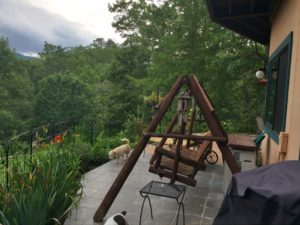 Previous Years:
"I was able to take a few different classes with Anyaa over a few years at the SE Women's Herbal Conference. All of them were amazing & beautiful. In 2015 I felt a strong push to find out what Anyaa was doing & what she was teaching. She had not been to the Southeast Conference in a couple of years, but I felt a pull to connect. Later in the year I realized that I wanted to do a personal intensive with Anyaa. It still amazes me how things work out & line up when we "listen". The time that I sought to spend with Anyaa, ended up becoming an unforeseen time of many difficult challenges for me & I knew they had the possibility to lend a destructive energy & a repeated negative patterning. However, I also knew that within these challenges, lay the potential for great healing, transmutation, & transformation. It was time for me to rise up & face my challenges head on, to recognize the lessons held within. I knew that in order to do this, I did want a loving support on my side, to help with the push through if I balked at the work needing to be done. Someone that would help guide me along a path that was unfamiliar, but one needing to be taken. Anyaa provided this and so much more. Working with Anyaa helped me to embrace the fears lurking within the shadows & to find the balance within & without. I was able to harness energies available at that time instead of being completely overwhelmed by them. Maybe most importantly, Anyaa helped me to remember and recognize the support we always have, the potential, power, & greatness that we hold, & most of all, the love that lies within the makeup of everything.
I currently feel like I am learning & evolving at a tremendous pace. I am waking to new possibilities all the time. In part, because I seized an opportunity to work with the right person at the right time, someone who helped me to see, feel, know, & be present with my own self. Anyaa holds keys to forgotten wisdom & truths. I am very grateful for my experience & I definitely recommend seizing this opportunity if you are given the chance. I am excited to be continuing my personal work this year with Anyaa's Priestess Process, a journey to awaken the divine feminine that I unknowingly yearned for when we first met. I cannot express enough, the gratitude, joy, & love that I hold in my heart for the work that she is doing within & without!"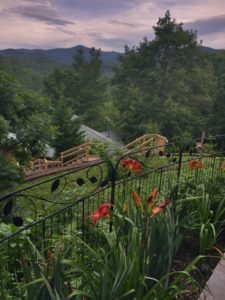 "Doing a couple's therapy intensive with Anyaa McAndrew was an amazing experience of healing. She is a capable, highly-trained, and deeply honest therapist who led us in exploring some core issues of trauma and psychological patterning. What is truly exceptional is her breadth of knowledge and her multidimensional approach. We worked with a myriad of methodologies including Shamanic Breathwork, EMDR, astrology, Flower Essences, psychotherapy, and Imago couples dialogue. She integrates a classic psychotherapist's sensibility of boundaries and ethics while utilizing altered states of consciousness, analysis of past lives, her work with sexual trauma, and her understanding of mystical sexual experience. She analyzed what she believed was called for in our therapy, and tailored the intensive specific to our needs and desires. It is truly unique to find a therapist who is so diverse in her approach, and who has sensitivity to the transpersonal while staying rooted in the practical ethics of this world. We felt well taken care of at all times staying at her beautiful home. She and Gary Stamper made amazing food and we were nourished in all aspects: mind, body, and soul!"
"Working with Anyaa was such a beautiful and transformative experience, I have so much gratitude and reverence for her and the work that we did, and this paragraph will hardly do it justice. Anyaa and Gary's home is warm, inviting and soothing; you have your own floor, comfortable bed and sacred space set in the mystical Smoky Mountains in Isis Cove Community. Anyaa, (with her husband Gary's support) takes incredible care of you throughout your process from feeding you nourishing and healthy meals three times a day that suit your needs, to knowing when you need to be diving deep within yourself and then sensing when it is time for space and reflection. I can hardly believe the amount of work we did during my 7-day stay which included PTS trauma release work, Shamanic Breathwork, visualizations, crania sacral work, intuitive readings, flower essences, past life regressions, meditations, Shamanic Astrology and much more. Anyaa is a powerful, remarkable and incredibly gifted healer, and she took me to the depths of my soul and back again, guiding, encouraging and ultimately teaching me to trust and love myself in ways I didn't know I could. Her and Gary's home is a place for holistic healing where all parts of yourself will be honored and cared for in the safest possible environment. This was one of the most life changing and significant experiences I've ever had and I will be forever grateful to the amazing Anyaa for having given it to me."
-Lisa Donovan, NYC
"Coming to Isis Cove and engaging in therapeutic work with Anyaa came very unexpectedly. Things aligned one after the other and it definitely was pure synchronicity. The first time i met Anyaa, i felt comfortable in her presence and saw in her an older sister to whom i could open up to.
I never experienced shamanic breath work before and felt a little intimidated prior out first session. But Anyaa's genuine sense of care and generosity, coupled with her years of experience inspired me trust in order to commit and go deep into the process.
The work we did together for 3 full days brought great relief from past traumas and opened the door to address unresolved issues from limited beliefs and patterns."
"When I called Anyaa I was looking for solid ground, grasping a spiritual compass in hand and seeking healing direction when no other markers could lead the way. Anyaa was my companion on a deep inner journey. I felt I had time. Time to grieve. Time to be comforted. Time to be angry. Time to be heard. Time to let go. I felt cared for. I was focused and busy in one moment, only to find myself in stillness the next. I truly had never given myself such a gift. The idea that I could take a full week in the company of a wise, nurturing, healing woman and be served and supported with love and compassion, was beyond my idea of possibility. With my nose pressed up so close to everything I thought was my life, I could not see the bigger picture. Could not take in the view. Anyaa guided me through this. Sessions were created and adapted to be able to find clarity for myself. I ended up on a deep and beautiful journey to myself. How lovely to be guided, heard, appreciated. I spent a week in surrender. I committed to sharing everything on this journey. Trust is an easy gift to give in a safe place, held in security and met eye to eye, heart to heart by a loving, supportive teacher.
On a practical note, the Temple is a lovely peaceful retreat. The mountains are stunning in the shift of light and color. Peace and quiet. Lovely, healthful meals. Good company when I wanted it, and solitude when I needed it.  So, I thank Anyaa. I have heard many friends tell me that they are so surprised at how well I am doing these days…the same friends who could not believe I would fly to NC for counseling and retreat. Well, I knew better. I was able to make my way home to Canada filled with a sense of hope and promise. Not all days have been easy, and difficult days are sure to show up, but with support, and so much insight gifted to me by Anyaa, I have been able to lift my chin up, put my shoulders back and step forwards into a new life"
 "Gifting myself with a Personal Intensive is absolutely one of the best things I've ever done!  Although I'd previously done workshops with Anyaa as well as the Shamanic Priestess Process, I really did not know what to expect from this time.  From the moment I arrived, it was clear that this time was 'for me' and 'about me' and, although we created a basic map, as my needs shifted so did our path.  In fact, I was so impressed with Day 1 that at its end I knew I wanted to add on a 4th day!  To say my Personal Intensive was a profound journey to the depths of my soul is an understatement, but it is the language I have.  My time with Anyaa was deep and powerful and, at times hard.  It was also loving and supportive and, having her partner, Gary, and fur children there supporting me as well was icing on the cake!  Anyaa was so very present and attuned to my needs and, this time outside of time (for everything is done for you!), was 4 days of traversing the terrains of psyche, my ancestral lineage, my shadow, the underworld, my potential… 'my' needs – whatever they were and wherever they took me/us.  Soulful love, soulful change, soulful tears, soulful healing, soulful transformation, soulful…SO-full… touching all the worlds and all of me.  My time with Anyaa brought me a much deeper and more profound understanding of myself, a wiser and more grounded vision of ALL the parts of me and new tools to assist with both re-integration and my continued life walk.  I would most definitely do this again and would say to anyone considering a Personal Intensive… ALLOW yourself this experience, this journey… DO IT!  It WILL be the best gift you ever give yourself!!  With gratitude."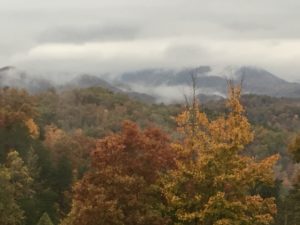 "The moment I turned the car into Isis Cove I knew I was on Sacred Ground.  I arrived feeling uncertain, burdened, weighed down by responsibility.  I left feeling light, confident, and so much stronger.  Choosing to do a personal intensive with Anyaa was the best gift I could ever have given to myself.  She provided a nurturing, nourishing, safe environment for me to explore this next stage of my life and to clear old burdens that were holding me back.  Anyaa's intuitive guidance and willingness to go into the depths with me were exactly right and what I needed.  The work that we did was hard, and so worth it. The daily walks, the absolutely fabulous food, the hot tub, Half Moon Temple, and even my comfy bedroom all contributed to the success of my stay with her and her wonderful husband, Gary.  They truly provide the best environment for healing and enlightenment that I have ever been privileged to experience. I can't thank you enough for making me feel so welcomed and well taken care of.  Thank you for welcoming Bella into your home and for including her in my healing.  You were so right on, every step of the way, that I can go forward with more confidence in myself and knowing who I am and where I come from."
The most time and cost-effective way to do personal work in these times of maximum acceleration is a deep immersion experience!