Posted on

Thursday 11 October 2012

Anyaa's Note: Jim has an excellent 2-hour webinar on YouTube and is gearing up for another free webinar tonight, Oct 11th……register at his website…see link at the end of this article.

Art below by Wilby…….gorgeous! http://iasos.com/artists/wilby/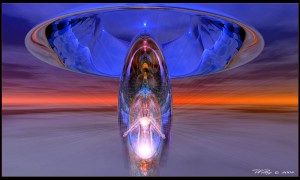 I've said over the last year or so that we might want to begin to pay attention to changes in global warming and world economics. What I'm about to tell you is not about fear; it is about information. If you can receive it as information, you are going to find an extraordinary opportunity right before you.
Human activity plays a part in global warming, but as mentioned earlier, global warming is, in fact, happening from the inside of the Earth out. As the liquid core of the Earth heats up, it is heating everything from the core to the Earth's surface. Scientists have now determined that the polar ice caps are melting faster from underneath than from above. The ice caps of the two arctic poles carry enormous weight. As all this ice melts, the weight shifts from just two locations to a liquid distribution throughout the world. In other words, the oceans are rising. You will not see this occur in the next few years, but you will most likely see it occur by the year 2020. (Continue reading…)